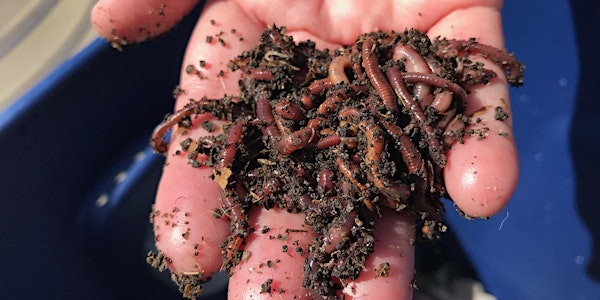 Worming Your Way to Healthy Soils and Plants by Rhonda Sherman
The How and Why of Vermicomposting, by Rhonda Sherman
About this event
A link for this event will be sent out by email a couple of days before the event.
Note: date change. This will now take place on March 23, but we will extend the time for the saved recording to overlap our original date of March 30.
Help your garden and the environment by recycling kitchen food scraps into vermicompost. Learn how to successfully vermicompost and use the product to enrich your soil and increase plant growth and yields. In addition to vermicomposting household food scraps, you can do it on a larger scale to process livestock manure, crop residues, and other organic materials. Large vermicomposting operations exist on every continent except Antarctica.
Presented by: Rhonda Sherman, author of over 65 publications and worldwide expert on vermicomposting.
Educator and author Rhonda Sherman is the director of the Compost Learning Lab at North Carolina State University and one of the leading experts worldwide on vermicomposting. She organizes the highly successful annual NC State Vermiculture Conference, which for 20 years has drawn participants around the globe. The author of over 65 publications, her latest book is The Worm Farmer's Handbook: Mid- to Large-Scale Vermicomposting for Farms, Businesses, Municipalities, Schools, and Institutions. Links to her videos, publications, and podcast interviews are at https://composting.ces.ncsu.edu/