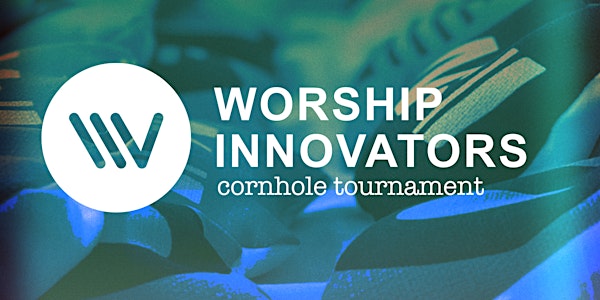 Worship Innovators Cornhole Tournament
Anyone can play. Anyone can win. Join us for this tournament, exclusively for those attending the Worship Innovators Conference in Chicago.
Date and time
Mon, Oct 10, 2022 5:00 PM - 7:00 PM CDT
Location
Christ Church Of Oak Brook 501 Oak Brook Rd Oak Brook, IL 60523
About this event
Cornhole is one of the fastest growing sports in America. The reason is simple ... anyone can play, and anyone can win. Ryan Dahl from PraiseCharts is widely known for his cornhole tournaments. He's bringing all his gear to put on an amazing experience for up to 150 players at the Worship Innovators Conference. It's free to play, and we have more than $2000 worth of prizes to hand out. Don't underestimate how much fun you'll have.
This tournament is gonna be slick! We've got custom designed boards and bags already in production from several Worship Innovator companies, including PraiseCharts, Worship Artistry, Loop Community, WorshipTools, Sunday Sounds and OnSong. In every game, you'll be randomly paired with a new partner and new competitors, all the while keeping your own score on the live-action digital dashboard.
It is seriously a good time!
The tournament goes from 5:30 - 7:30 pm on Monday night, October 10. Everyone will play at least 5 games, ending with a fast-moving, single knock-out grand finale. Some of the winners will go home with the custom designed cornhole boards, worth more than $350 per set.
Download the Scoreholio App
That's right, there is an app designed just for cornhole, and it's called Scoreholio. You can find it in the app store or download it here. Make sure you come to the tournament with the app downloaded on your phone. Then, take a few minutes to set up a free account. When you get to the tournament, open the app and click on PLAYER PROFILE. Then, click CHECK IN. One of Worship Innovator staff members will scan you into the tournament and then Scoreholio will work it's magic. Your phone will notify you exactly WHEN you are playing, WHO you are playing with and against, and WHAT court you are playing on. There will be 112 players playing on 14 courts at all times (8 players per court), with the rest of the players rotating in as courts become available. Every game will be displayed in real time on a digital dashboard. It's gonna be awesome!
How To Play Cornhole
If you've never played cornhole before, here's a quick overview.
In every game, you'll be paired with a partner who stands across from you, at the opposing cornhole board.
In every round, you'll throw four bags, alternating one at a time with your opponent.
For every bag that stays on the board, you count 1 point. For every bag that goes in the hole, you count 3 points. In every round, points cancel out, so if you score 8 and your opponent scores 3, you get 5 points (8-3=5).
Every game goes up to 21. You'll play at least 5 games, with a new partner and new competitors every time.
As long as you've signed in with Scoreholio, your phone will always tell you who you're playing with, against, and how you're ranking as the tournament unfolds.
Register for Free
Registration is free, as long as you're part of the Worship Innovators Conference. Sign up through Eventbrite to stay in tune with all the latest details as we get ready for an incredible time together in Chicago.
About the organizer
PraiseCharts is proud to sponsor this great big CornHole Tournament