WOW Mastermind chat for all Women helping Women that want to communicate with liked-minded women entrepreneurs, looking for support!
About this Event
Join us for our weekly WOW Mastermind Virtual Networking Sessions.
Weekly ZOOM chats will alternate between Mondays 6-8pm and Thursdays 7-9pm EST until December 15, 2021.
Networking online is one solution to create a community that wants to share, collaborate, inspire, empower and help each other achieve a better network.
Each individual in the group will have the opportunity to make a positive impact by providing their expertise and motivation to the group.
+++ Mastermind Drop-in Rates +++
Active Ambassadors: FREE with paid 2021 Ambassadorship, ask for promo code
General Admission: $15.00 per session
+++ Ambassadorship Perks +++
All active WOW Ambassadors who sign-up for a 2021 Ambassadorship will enjoy FREE Mastermind Sessions and Mix & Mingle events, as well receive $5 off for Workshops throughout the year.
The first 100 Ambassadors will still enjoy their original rate, YOU know who you are! Here is the link: http://wow-world-of-women.com/product/wow-ambassador-renewal/
+++ New Member Winter Promotion +++
For the NEW ladies wanting to join us, we are offering a special winter promotion of ONLY $97 (a savings of $100 off the regular rate of $197) -- Click here to become an Ambassador! http://wow-world-of-women.com/product/wow-ambassador-canada/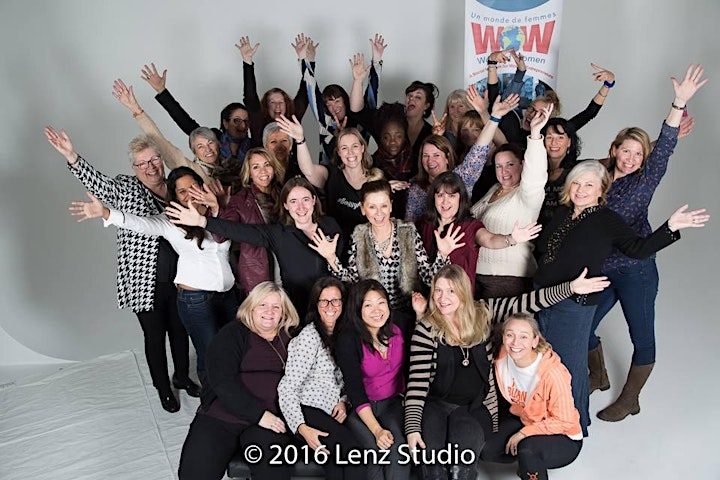 Testimonials:
**Thank you Carol-Chantal for the opportunity to participate in the zoom mastermind networking group. It was very educational! Plus, it was truly lovely to spend time and discuss business issues with such wonderful businesswomen. (Nadia Bonello - WOW Ambassador - Ottawa)
**Thank you for the invite! It was indeed a great mastermind meeting!!!👍👌 (Nikky Adewunmi-Scott - New Member of WOW Ottawa Facebook Group)
** Thanks Carol. It was a wonderful night. Truly priceless spending time with like minded ladies. (Jennifer Malisauskas - WOW Ambassador - Team & Webmaster for WOW Women Talks)