Description
Meet WOW Ottawa Ambassador - Catherine Hull
Come out for the October showcase and meet your fellow WOW Ambassador Catherine Hull at Industria Pizzeria + Bar - Lansdowne Park.
Please reserve your space via Eventbrite!
---
Self-Care for the Sensitive Soul
Are you a sensitive person? Do you worry about what others think and often feel overwhelmed and know that you need to be taking better care of yourself? Join Self-Care & Empowerment Coach, Catherine Hull and learn how to connect more deeply to the real authentic you and how to restore your lost energy and create a life of greater ease, joy, and peace through powerful and effective self-healing and self-care tools. Catherine has been working with women and men for over a decade helping them to live more vibrant and full lives through her many tools and teachings. During this session you will gain valuable and easy to implement knowledge and tools to help you see an immediate impact on your wellbeing and life.
---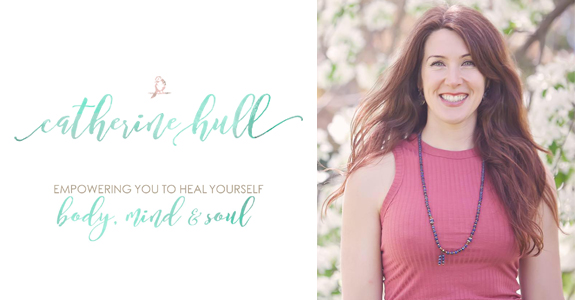 About Catherine
For the past 10 years Catherine has been helping others to invite greater ease and joy into their lives through self-care and self-healing tools. Catherine approaches health from a wholistic point of view of body, mind, and soul and works from the inside out to create lasting change and transformation within her client's lives and wellbeing. She is certified in several physcial and energy healing modalities and uses her intuiton to know which direction to take with a client to help them feel empowered to heal themselves and learn to listen to their body and inner guidance. She has a way of taking something often seen as complex and intangible such as energy healing and making it simple to understand and implement into our daily lives. Catherine knows that we all have the power to heal ourselves and create the life we desire and she has dedicated her life to helping others discover and realize this truth.
---



---
Notes:
**Attendance is open to all WOW Members and the general public.