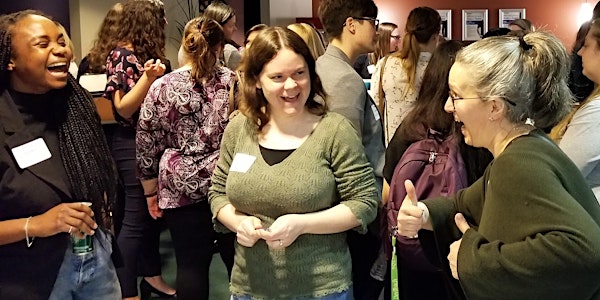 WPT / WCT Pub night at Invest Ottawa - Negotiation Workshop and Wine
WPT, WCT and Invest Ottawa pub night and negotiation workshop for women to achieve your career goals
When and where
Location
Invest Ottawa 7 Bayview Station Road Ottawa, ON K1Y 2C5 Canada
About this event
Please join Women Powering Technology, Women in Communications and Technology and Invest Ottawa, March 9th at Bayview Yards, to expand your network and build your skills as we continue to break the barriers for women in tech. In pub night tradition, we will begin the evening with networking over drinks and light refreshments.
During the evening, we will have small group discussions on salary, career and contract negotiations. Experienced women who sit on both sides of the negotiation table will be sharing tips, and leading a table discussion on one of the three types of negotiations. You will have the opportunity to participate in different discussions, gaining broad insight in a supportive environment.
Learn valuable techniques from experienced negotiators, share with your peers your own experiences of what has worked for you, and gain tips that you can take in to your next negotiation. With the right strategies and tactics, anyone can walk into a negotiation with courage and walk out confident in having achieved a mutually beneficial outcome.
**************
Transit: Bayview Yards is located 600 metres away from the Bayview Station LRT stop, which serves multiple routes as well is the O-Train stop.
Driving: There are 50 spaces along Bayview Station Road offering two-hour free parking, and 27 spaces along Stonehurst and Burnside offering one hour of free parking.
Bayview Yards also offers on-site parking . Paid-lot hours are Monday – Friday from 7AM – 5PM. After hours this lot is free.