Suzy & Gerald's Wretched Hive of Fun & Comedy Presents: Laughing All the Way! A Live Comedy Showcase
About this event
One-horse open sleighs: not as fun as they're made out to be. Instead, come join Wretched Hive of Fun & Comedy for a night of standup comic hilarity in the heart of Toronto's Junction neighbourhood, on Friday, Dec. 10th.
Headlined by Jen Sakato, and featuring Abbas Wahab, Janice Israeloff, Silvi Santoso, Brandon Zakkai, Kali Williams, and Gerald Yeung, hosted by Suzy Sin Park.
Showcase followed by a free open mic for comics.
Friday, Dec. 10th, at See-Scape (347 Keele St. @ Dundas W).
Doors: 8:30 pm | Show: 9pm | Open Mic: 11pm
Follow us on Instagram: @wretchedhiveshow
Join us on Facebook: WRETCHED HIVE OF FUN & COMEDY Group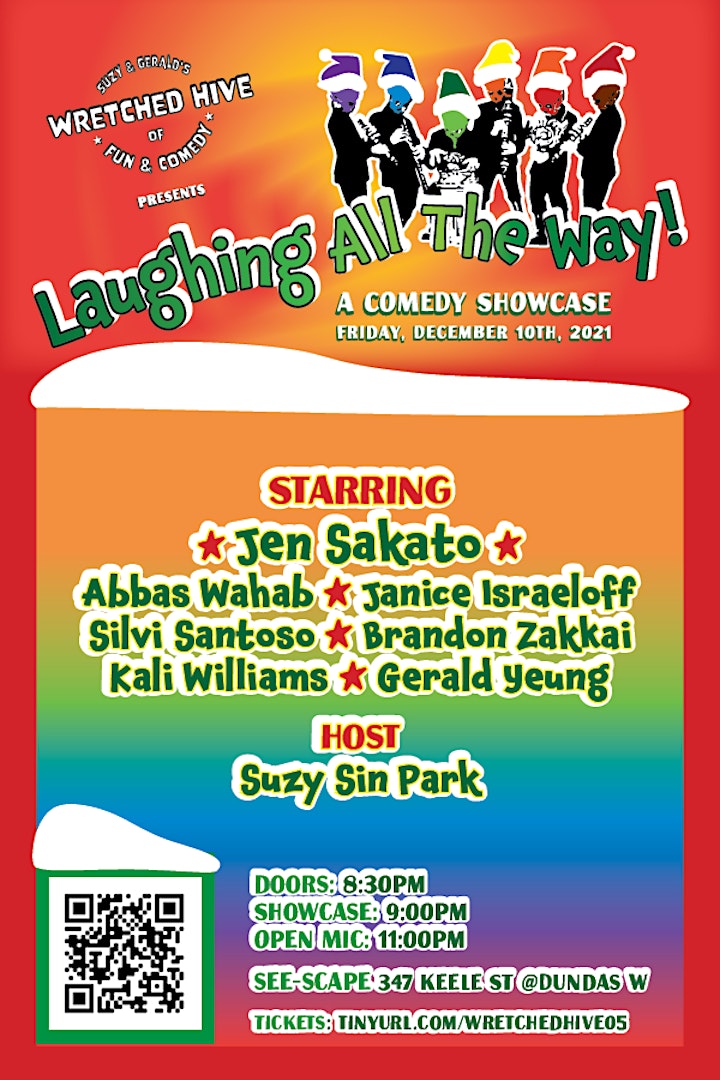 Organizer of Wretched Hive of Fun & Comedy: Laughing All The Way!