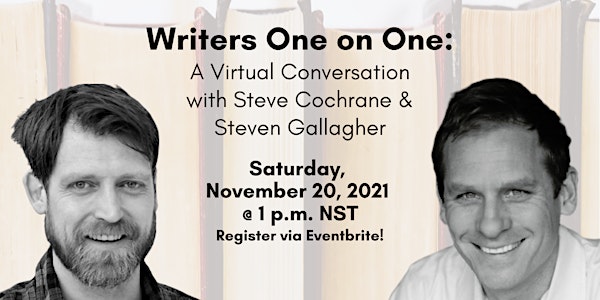 Writers 1on1: A Virtual Conversation w/ Steve Cochrane & Steven Gallagher
Tune into a virtual conversation with Steve Cochrane & Steven Gallagher, as these writers go one-on-one to tackle a variety of topics.
About this event
Join us virtually to listen to two writers/actors/directors speak to each other about their work and process in an intimate conversation between Steve Cochrane & Steven Gallagher.
To submit questions in advance, please email info@wanl.ca with the subject line "Writers 1on1 Question."
Please note: This event is open to WANL Members only.