Description
Making a game inclusive is often represented as a major hurdle, but in reality it's far easier than it's made out to be. Having a diverse cast of characters, giving the player more agency when it comes to their gender identity, making sure the game's marketing doesn't alienate a segment of the population - a lot of it is possible if it starts early in development, and that's where writing comes in.
In this workshop, we'll discuss what kind of game content can feel exclusive, what steps can be taken to remedy that, and propose solutions to real-world examples of games that missed the mark. Finally, we'll look at examples and questions submitted by attendees!
Open to all ages, genders, and levels of experience (including non-games folks)! Kids should be accompanied by their parental guardian.
Before arriving:
The presenters will discuss examples in games. We encourage you to bring your own questions, content, or examples you'd love to discuss. They can be both good or less than ideal examples of gender inclusion/writing in games.
Workshop Leader: Alex Zandra & Jessica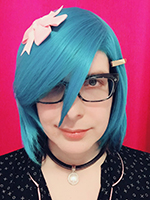 Alex Zandra has been a game designer, writer and artist for the past 20 years, 6 of which at a large studio where she worked on many PC, console and mobile games, with teams ranging from handfuls to hundreds.
Having recently returned to independent work, she now creates prototypes and games, streams gameplay and game analysis, and produces online comics and art. She also organizes the Giant Bomb community game jam (Giant ROM) and is currently developing One Last Cup, a cyberpunk coffee shop conversation game.
→ Patreon | @zandravandra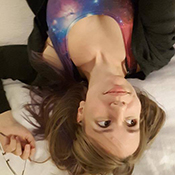 Jessica Moore is a game ethics consultant and writer concentrating on identity politics at the intersection of games, culture, and business. She has been participating in Pixelles programs and making games for 2 years. Her current work focuses on femme transgressions of digital space, especially as makers of video games.
About Pixelles
Pixelles is a non-profit organization dedicated to empowering more women to make and change games, We organize free monthly workshops, a mentorship program for aspiring professional women developers, game jams, socials and more. While committed to helping women in game dev, many of their programs and events are open to the community no matter your age, orientation, gender, or background – no experience or programming knowledge required!