Writing to Win - How to write to get noticed.

Wednesday, 4 May 2016 from 9:00 AM to 1:00 PM (EDT)
Event Details
Writing to WIN - How to write to get noticed. 
(May 4, 9am-1pm)
If you don't know how to grab the reader's attention with your writing, it doesn't matter how relevant or meaningful the content. It probably won't get read. 
The stakes are high with award submissions and new business proposals.  Ideas must resonate; strategy must clarify, and data must provide compelling proof.  If the writing doesn't measure up and connect with the reader then the point of the effort is lost.
Your audience does not have the time to cut through wordy write ups, which use 1,000 words when 100 concise ones will do. Busy professionals get irritated when they have to hunt for the "so what" in your writing. Worse still, is if your document is peppered with errors. 60% of errors are oversight, 40% are made out of ignorance. Your reader doesn't know the reason you made the error; but the impression it leaves is not a favourable one. 
The Writing to Win workshop will provide senior executives working in new business, creative services, and account management roles, with techniques for writing compelling business cases.  The workshop will directly address your needs by offering useful approaches to help make the work involved easier - and worth the effort.
What you can expect: 
Through active involvement and writing practice, participants will develop their skills and learn how to:
Streamline and organize your thinking

– Approach your writing in a way that helps instantly create a better focus for your data, ideas, facts and impressions.
Better define your audience

– Clarify who the prime reader is and shape a writing approach that reflects their context for stronger connection.
Build better structure into your writing approach

- Simplify the task of clarifying the "so what" of your writing as well how to write it.
Learn a simplifying three stage writing process

– Most people try to complete all three stages at once:  this process ensures people don't leave anything out, miss their point or confuse the reader.
Learn how to avoid writing errors

–

Discover what the 10 most common business writing errors are and how to avoid them.
Special offer

–

After the session, every attendee can submit a piece of writing for a free appraisal from the facilitator.

 
Who is this workshop for?
Ideal for mid-level to senior executives in new business, account, creative and media specializations who are taking on growing responsibility for business case award submissions and new business proposal writing.  
About your workshop facilitator:
Sharon Jones, Principal of Be a Better You


Sharon is passionate about helping companies help their people be the best professional version of themselves.She designs and delivers training and facilitation workshops that cut right to the chase and get you thinking; she enjoys creating light-bulb learning moments for people and also brings humour to her sessions because people learn best when they can enjoy it.
 Sharon is an ex-pat Brit who spent the first part of her career in the Ad business, and has first-hand experience in how to write most effectively within an Agency setting.  Spanning the UK and Canadian ad industry Sharon worked at agencies including MacLaren, and Draft, and rose to VP, Client Services.
 Since launching her professional development practice in 2010 Sharon has built a strong breadth of clients including BBDO, OMERS Ventures, FCB, OLG.   Sharon's approach is grounded in helping people understand themselves better; to raise their levels of self-awareness so they can understand what they need to do to become well-rounded team players, leaders, managers.
Topics Sharon has trained internationally include: Communication Skills, From Manager to Leader, Leadership Advanced, Business Writing, Managing Emotions, Persuasive Selling, Being Professional, High Performing Teams, Conflict Management, Tackling Tough Conversations.
REGISTRATION POLICY
Registration is not refundable but is transferable.  Please notify us if you plan on transferring your registration ticket to another attendee.  

ICA reserves the right to cancel this program should enrolment levels fall short of guidelines and in the case of program cancellation by ICA all registration fees will be returned in full.
When & Where

Institute of Communication Agencies
2300 Yonge St.
Suite 3002
Toronto, Ontario M4P 1E4
Canada

Wednesday, 4 May 2016 from 9:00 AM to 1:00 PM (EDT)
Add to my calendar
Organizer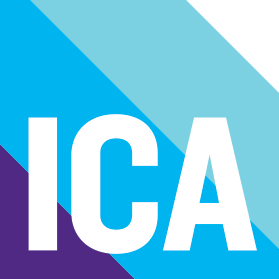 ICA is the not-for-profit association for Canadian communication agencies, representing 75%+ of all national advertising. Our mission is to champion commercial creativity, amplify the industry's economic impact, and to embrace and drive change. ICA promotes higher standards and best practices, and serves as the largest source of information, advice and training for the industry.