Writing Your Ticket To Success Event with Raymond Aaron - Toronto
About this Event
One Day Only! "Proven Marketing & Branding Secrets To Dramatically Increase Your Business & Personal Success"
In this exciting FREE one day event in Toronto - multiple time. bestseller author, Raymond Aaron will share with his simple shortcut to dramatically increasing any business or professional brand, influence and authority.
This simple secret is writing a book and becoming a published authors.
There is a fast track to getting published and achieving the fame, credibility and notoriety of being an author.
Even if you don't know what topic to write about...
Even if you don't like to write, or don't have any experience writing...
Even if you think it takes too much time or money to get your book out. (There is a better way)...
Even if you think you're not interesting enough, and no one will want to read your book...
At the Writing Your Ticket To Success Workshop, Raymond Aaron will share his exact process in writing and publishing a book - from idea to printed copy - in less than a few weeks!
In fact, he has shared this method with hundreds of now published authors around the world.
At this one-day, four-hour event on January 29, you'll discover:
How to discover a topic for your book that will excite and amaze your very best potential clients and audience.
How to title your book and design a cover makes people want to read it.
How to create your book even if you don't want to write a single word.
How to use your book as the perfect marketing tool to attract your perfect potential customers and clients. (Even before your book is finished.)
How to use your book to become the undeniable expert in your industry, field, niche or workplace.
And how to have your book ready in just a few weeks!
Seating for this event is limited.
It's a three hour training, and one day in Toronto only!
Hurry and register - seating is free but you must RSVP on this page TODAY!
Learn How To Dramatically Increase Your Personal And Professional Success From New York Times Bestselling Author, Raymond Aaron!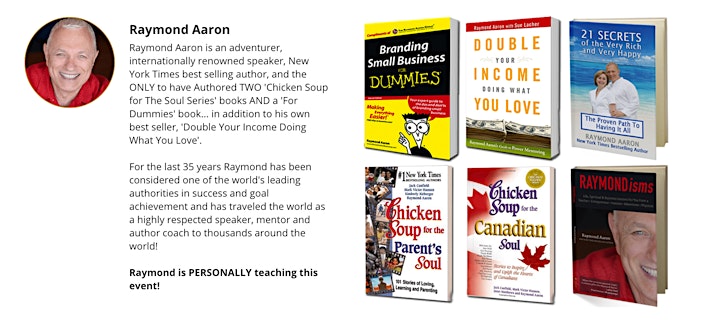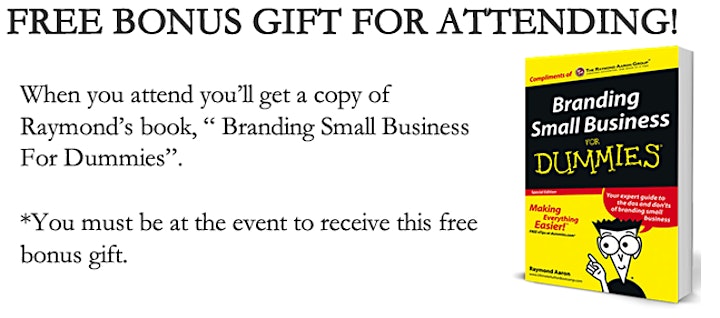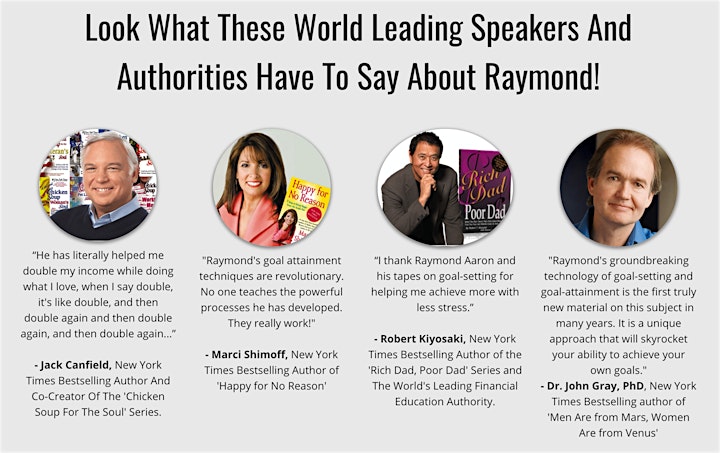 Raymond Has Helped Professionals Around The World Become Published Authors To Grow Their Business!
Hurry, this event is free, but seating is limited!