Description
This breakfast seminar is a part of the Lawrie Insurance Group Inc's Seminar Series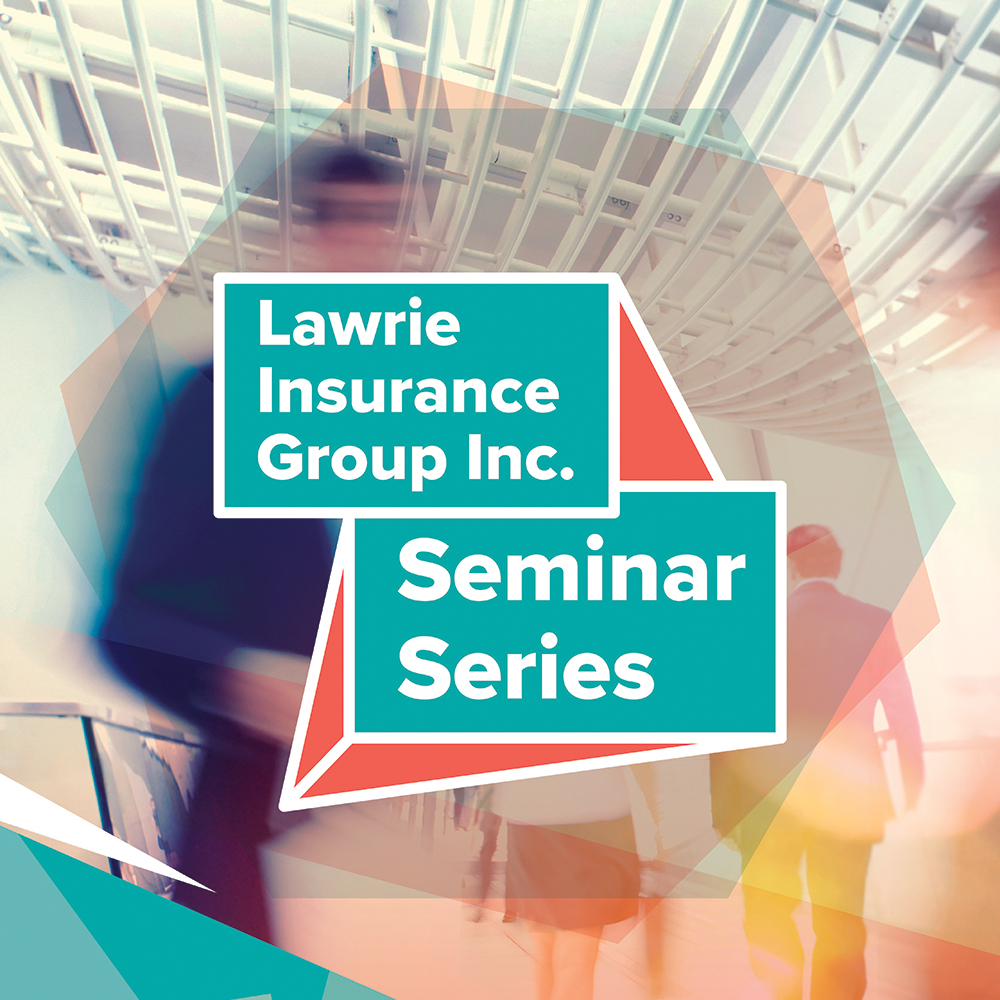 Lawrie Insurance Group pro-actively monitors legislative changes that could impact or create financial or regulatory risk for our clients. Recently, Bill 127, Stronger, Healthier Ontario Act received royal assent, which includes changes to the Workplace Safety and Insurance Act,1997 that will deeply influence workplace financial security for Ontario Employers.
Effective January 1, 2018, the Workplace Safety & Insurance Board (WSIB) is expanding coverage to include
chronic mental stress as a work-related medical condition. Previously, entitlement was only granted for individuals who suffer from exposure to traumatic situations resulting in mental stress.
Chronic mental stress is currently recognized as nonoccupational, resulting in an application for Short-Term
Disability or Employment Insurance Disability benefits. This condition can now be directed to the WSIB. Our Short-Term Disability statistics reveal that mental stress account for approximately 1/3rd of STD applications.
We want to ensure our clients completely understand and prepare for the potential financial risks associated with
these legislative and regulatory changes. Lawrie Insurance Group will ensure our clients have the opportunity to
access all the necessary tools and information to understand how this may impact thier business.
Our speaker
Gary Holder is the Director of Workers' Compensation Regulatory Risk Management Division of Oncidium Inc. Gary is a Licensed Paralegal with extensive knowledge of Canadian Worker's Compensation Systems and administration of the Workplace Safety& Insurance Act (WSIA).
Gary joined Oncidium after a successful 35 year career with the Workplace Safety& Insurance Board (WSIB), where he held various positions and developed an in-depth understating of workplace safety, regulatory prosecutions and health and disability investigations.
At Oncidium Gary is responsible for the continuing development and management of the company's national occupational injury and illness disability management programs. Gary oversees a network of Licensed Paralegals and Occupational Claims Specialists.
Under Gary, Oncidium has continually exceeded all client expectations by reducing WSIB/WCB costs, providing excellent representation and mitigating risk associated with occupational injury liability.
Agenda
8:00am - 8:30am - Breakfast and Networking
8:30am - 8:40am - Welcome from Steve Evans, Sales Manager - Employee Benefits and Retirement Solutions at Lawrie Insurance Group
8:40am - 9:25am - WSIB Presentation from Gary Holder, Director of Worker's Compensation Regulatory Risk Management Division at Oncidium Inc.
9:30am - 10:25am - Medical Marijuana in the Workplace Presentation
10:25am - 10:30am - Closing Remarks