Judy Rebick ( Canada's most well known feminist) hosts "WTF" current events conversation for feminist entrepreneurs in the FEC
About this event
Join the incredible, feisty and fiery Judy Rebick alongside Feminist Enterprise Commons members for a one-hour critical conversation about current events that impact gender justice, women entrepreneurs, and the advancement of a post-capitalist economy.
The discussion will be lively, witty, and illuminating as we look today's economy, our current political outlook, and the role of entrepreneurs in a low growth/higher unemployment economic environment.
About Judy:
A journalist and writer by trade, and a feminist activist by nature, Judy Rebick has long led the charge for social justice through her work in print, broadcast, and in person.
Judy is the former president of the National Action Committee on the Status of Women, and held the inaugural position of Gindin Chair in Social Justice and Democracy at X University. She is also the founding publisher of rabble.ca, Canada's most active independent online news and discussion site. Rebick previously hosted two national television shows on the CBC, and she continues to join as a frequent commentator. She currently lends her considerable expertise to Fair Vote Canada and Alternatives, a Quebec-based NGO.
WANT TO MEET WITH COACH JUDY ON YOUR OWN? To arrange a one-on-one coaching session with Judy, you can visit Judy's website.
Judy's books:
In 2005, Rebick published Ten Thousand Roses with Penguin Random House Canada. The book employs an insightful and stirring oral history to cover four decades of feminist struggle, defeat and triumph in Canada.
In spring 2018, Rebick released her latest work, a new book titled Heroes in my Head. In it, where she shares her experiences as a vocal spokesperson for the pro-choice movement during the fight to legalize abortion and while she headed the National Action Committee on the Status of Women.
Accessibility information:
Automatically-generated closed captioning available
This event will not be recorded and will not offer ASL
Written transcript available after the event upon request from event attendees
Please e-mail admin@liisbeth.com for personal accommodation requests, and we will do our best to meet your needs.
What is the Feminist Enterprise Commons (FEC)?
We are pleased to open this event to those outside of the Feminist Enterprise Commons!
This event is free for current members of the Feminist Enterprise Commons (FEC), a membership-based online hub and co-working for radical feminist entrepreneurs looking for community and collaboration opportunities. Learn more about the FEC and explore membership options here: https://feministenterprisecommons.mn.co/. Should you choose to attend this event and join the FEC afterwards, the cost of your ticket will be deducted from your cost of membership!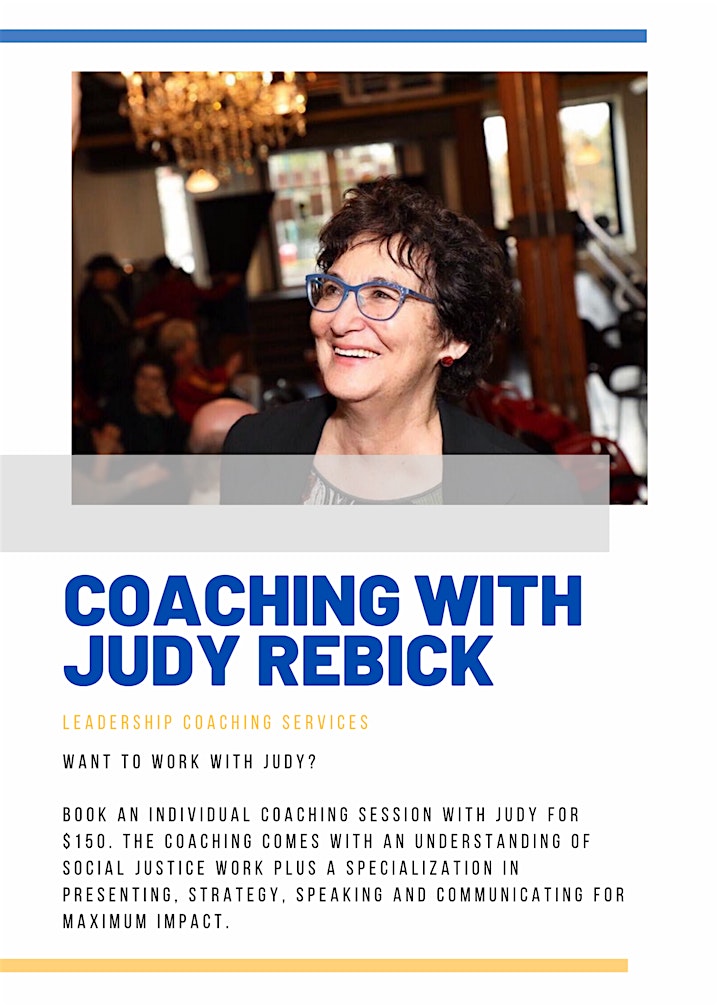 Organizer of WTF! Critical Conversations with Coach Judy Rebick
LiisBeth media connects and convenes the global intersectional feminist business community. Entrepreneurial feminists are transforming business and leading some of the most powerful changes in our communities by building social justice into products, services and relationships.  In the process, they are building collective power to evolve capitalism and ensure an inclusive economy. 
You can find our magazine at www.liisbeth.com.  Sign up to our monthly newsletter today!