Location
Project Spaces King West
73 Bathurst Street
#4th Floor
Toronto, ON M5V 2P6
Canada
Refund policy
Contact the organizer to request a refund.
Eventbrite's fee is nonrefundable.
Join us, and a community of kind, curious and empowered womxn, and let's chat about fertility and our reproductive health!
About this event
Our "WTFertility" series is a great opportunity for you to learn more about your reproductive health and options in a friendly and comfortable setting!
Whether your focus is elsewhere, you're trying to get pregnant, or unsure if you ever want a baby, or just somewhere in between – this workshop is for you!
A women's reproductive health, and our options, are never talked about. Many of us learned what we know from books, sitcoms or through our friends' experiences. The problem with that is, we're not guaranteed reliable and safe information. Having information is important because it can empower us to make decisions that align with our values and the vision we have for our lives.
So, women of Toronto, it's time for us to reclaim our power over our reproductive health, and the first step is learning about our options!
This workshop will guide you through the following topics and offers practical information you can act on right away:
• Birth control: what are your options and how to select among them
• How to get pregnant: what are the natural and assistive options
• Fertility preservation: what does egg, embryo & sperm freezing mean and why it's important to know about.
Our goal is for you to leave feeling confident about your reproductive options and empowered to make the choices best for YOU.
Join us and get all your fertility questions answered, nothing is off limits!
Spots are limited so grab a friend (or two) and snag your spots- we can't wait to see you there!
All profits from the event will go to Nisa Homes, a charity supporting women and children, especially those who have suffered from domestic abuse.
FAQs:
1. Why is the location TBD ("to be decided")?
The event will be held at an event space in Toronto. The exact location will not be decided until we can gauge the number of attendees. Please know that any location we select will be accessible by public transit or car.
2. What are your COVID protocols?
COVID public health measures will be in place. Vaccination proof will not be required. Sanitizer will be provided upon entry. Please do not attend the event if you are experiencing symptoms, and instead, opt to join us virtually.
3. Do you provide financial assistance?
We want this event to be as accessible as possible and have set aside 25% of our tickets for women who may require financial assistance. If this is the case for you, please reach out to us (info@natashaali.ca) and we will discuss your options, including providing you with ticket(s) free of charge!
4. Why is there a cost to this event?
Charging for this event allows us to secure a venue space. All profits will be donated to a Nisa Homes, a charity supporting women and children, especially those who have suffered from domestic abuse.
5. Who is this event for?
This event is organized by and for individuals who self-identify as a womxn.
6. Will the event be streamed online?
Our intention is to stream this event online. If you are unable to make it in person, please sign up for the online ticket and we will send you the webcast details the morning of the event.
7. Is the venue accessible by car and public transit?
Once we have an idea on the number of participants, we will be confirming a venue. Please note that any venue we select will be accessible by public transit and car.
8. Will there be food and beverage offered?
We will be providing light refreshments. Please note that all options will be vegetarian. If you have any allergies or medical concerns, we should be aware of, please feel free to reach out to us so we can accommodate your needs.
9. Do you need to bring anything?
We recommend bringing anything you use for taking notes (ideally no laptops as we intend to make the event as interactive as possible), and an open mind!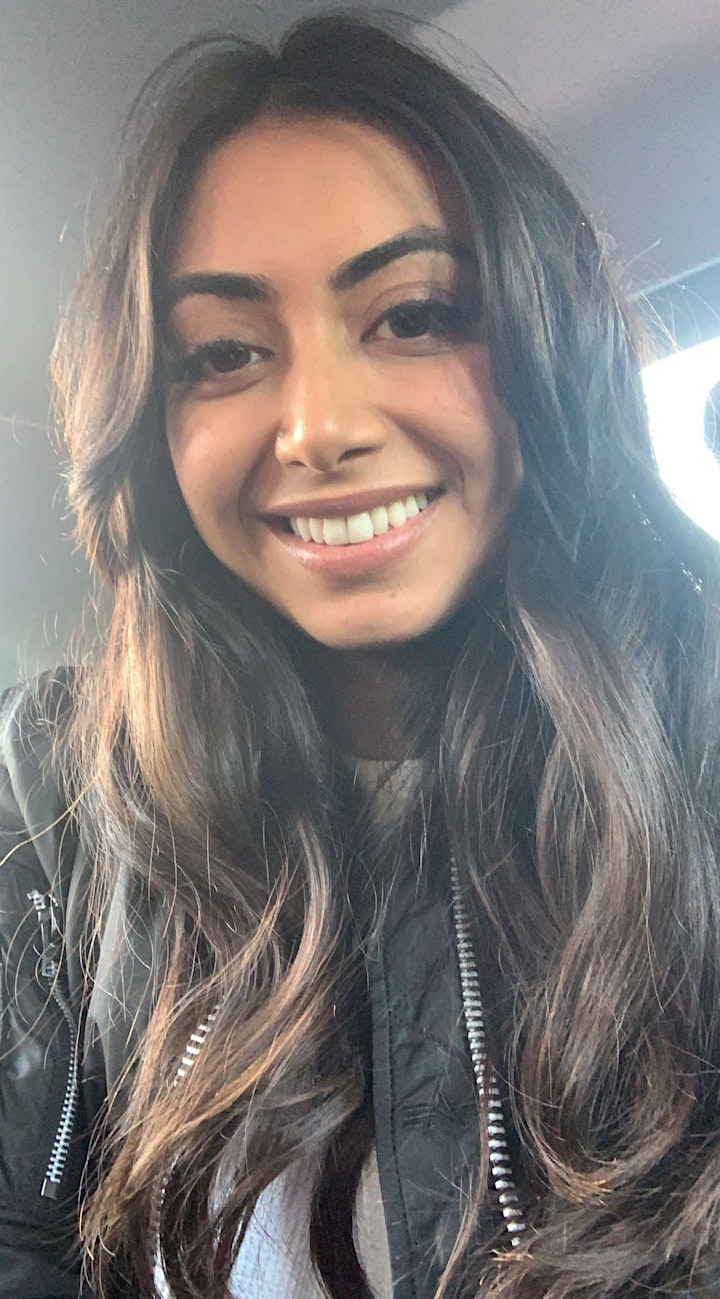 About our facilitator
Dr. Zainab Najarali is an Emergency Medicine Physician who works in Toronto. She completed her medical training at McMaster University and the University of Toronto and holds an Honours degree in Neuroscience and Psychology from the University of Toronto.
Dr. Najarali has a passion for working with highly motivated individuals looking to improve their health, physiology, and wellbeing. She strives to educate her patients and believes in empowering them to make long lasting changes for great health. When she's not working, Dr. Najarali enjoys trying out new restaurants in Toronto, going to fitness classes, travelling, and watching the Raptors!