Description
---
Come join us and learn about ESET Managed Services and how you can generate recurrent revenue from a pro table mix of IT services.Get the inside scoop on what your customer's business really needs to be secure. Make plans to attend Xcel Source Security Conference — and learn why protecting your customers from cyber threats means more than simply installing software.
Experts from Eset will provide you with knowledge on everything from the latest trends in technology and threats to best practices for educating your customers about security. Learn about business continuity planning and how to react in case of a cyber attack.
Plus, enjoy a special presentation by keynote speaker Dave Millier, author of: "Breached! A Cautionary Tale of Cybersecurity and Intrigue."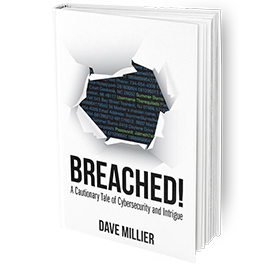 You will also have the opportunity to hear from Kensington on how to protect your customers laptop, desktops and tablets — and the personal information they have stored—from theft. You will recieve the tools and knowledge of featured products that can provide your customers with protection they can count on from the world leader in laptop, desktop and tablet hardware security.
Come and see why Xcel Source Corp is your trusted and valued partner, view current and new lines that are carried at Xcel Source and learn about physical device and cyber security.

10:00 am - 12:00pm: Presentation and Keynote Speaker
12:00pm - 2:00pm: Lunch and Product Review
Lunch Buffet, Prizes and giveaways are included. We hope to see you there !
Space Limited.