Xenia at Ottawa Chamberfest / Xenia au Ottawa Chamberfest, Saturday December 10, 2016 2pm

Saturday, 10 December 2016 from 2:00 PM to 3:00 PM (EST)
Event Details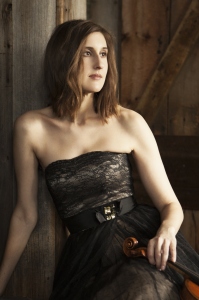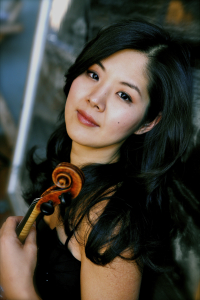 Xenia Concerts, with members of the Cecilia Quartet, are specifically designed to be welcoming for children on the autism spectrum and their families; the concerts achieve this objective by eliminating many of the conventions associated with classical music performances including audience silence and stillness. Instead, Xenia Concerts welcome freedom of movement and conversational interaction between the audience and performers to help young audience members follow the musical storyline of a particular piece of music.

Registration is limited to 80 people, including family members. Admission is free.

Performers:
Min-Jeong Koh (violin)*
Sarah Nematallah (violin)*
Suren Barry  (piano)

*Min-Jeong Koh and Sarah Nematallah are members the Cecilia Quartet, James D. Stewart Quartet-in-Residence at the University of Toronto

Program
Johann Sebastian Bach, Selected Inventions arr. for 2 violins Handel/Halvorsen, Passacaglia arr. for 2 violins John Abram, Estampie for 2 violins Shostakovich, "The Gadfly" 3 Duets Op. 97d for 2 violins and piano Maurice Moszkowski, Suite Op. 71 mvmts III and IV for 2 violins and piano

Presented by the Ottawa Chamber Music Society (OCMS) in association with Autism Ontario.

Les Concerts Xenia, avec le Quatuor à cordes Cecilia, sont spécialement destinés aux enfants atteints de troubles du spectre autistique et à leurs familles. Les concerts parviennent à cet objectif en faisant table rase des nombreuses conventions associées aux concerts de musique classique – le public se devant d'être calme et silencieux. Au lieu de cela, les Xenia Concerts prônent la liberté de mouvement, l'interaction entre le public et les interprètes de même que l'art visuel pour aider les jeunes spectateurs à suivre le scénario musical d'une pièce de musique.

L'inscription est limitée à 80 personnes, les membres des familles inclus.
Entrée libre


Interprètes
Min-Jeong Koh (violon)*
Sarah Nematallah (violon)*
Suren Barry (piano)

*Min-Jeong Koh et Sarah Nematallah sont membres du Quatuor à cordes Cecilia et font partie du quatuor en résidence James D. Stewart de l'Université Toronto

Programme
Johann Sebastian Bach: Inventions choisies, arrangements pour 2 violons
Haendel/Halvorsen: Passacaglia, arrangements pour 2 violons John Abram, Estampie pour 2 violons
Chostakovitch: « La mouche du coche », 3 duos op. 97d pour 2 violons et  piano Moritz Moszkowski, Suite op. 71, mouvements III et IV pour 2 violons et piano

Concert présenté par la Société de musique de chambre d'Ottawa (SMCO) en collaboration avec Autisme Ontario.

Registration for this event will open at 10:30am on Friday November 4, 2016. Spots will not be available until this time. Thank you.
Registration is open to children with ASD, their siblings, friends and caregivers only. 
 The Potential Programme has a no transfer of care policy and, as such, parents and/or caregivers are required to stay onsite for this event.
Please note: recently we have had a lot of families register for events and not show up. We understand that life and other things happen, but we ask for you to please understand that we purchase the tickets for these events and many families are unable to register because other families book and then do not use their tickets. If you book, please be aware of other families and, if you need to, please cancel any tickets that will not be used 48 hours in advance of the event date so that we can maximize the number of families who are able to particpate in our programs. Also, we have put a limit on the nubmer of tickets that are available per family on this event, we hope you understand. Thank you!
When & Where

Dominion-Chalmers United Church
355 Cooper St
Ottawa, ON K2P 0G8
Canada

Saturday, 10 December 2016 from 2:00 PM to 3:00 PM (EST)
Add to my calendar
Organizer
Autism Ontario - Rachel Marks
Community Events Coordinator, East & South East regions and Kawartha Lakes, Haliburton, Northumberland & Peterborough Counties 
613-295-9769
361 Montreal St.
Kingston, ON  K7K 3H4
Vous désirez parler à quelqu'un en français? Mathieu: mathieu@autismontario.com ou www.aoesefr.eventbrite.com
Autism Ontario's East and South-East Regions stretch along the St. Lawrence river from Brighton to Quebec, and as far north as Mattawan and include:
Trenton

Belleville

Napanee

Kingston

Smiths Falls

Brockville

Cornwall

South Dundas

Prescott-Russell

Ottawa (Kanata, Nepean, Orleans etc)

Renfrew

Petawawa

Bancroft
The Kawartha Lakes, Haliburton, Northumberland & Peterborough Counties includes:
And all surrounding areas.
General FAQ
1.) Do I need to print out ticket or email confirmations to attend this event?
For most of our events there is no need to print anything, unless the event specifies otherwise.  When you arrive at the event, you will have to check in at the registration desk.  You will be asked for your name and how many people are attending with you.  That's all.
 

2.) Do I need to bring proof of diagnosis?
No, not needed.  Again, just check in at the registration desk and enjoy the event.
 
3.) Is there a cost to attend this event?
Almost all of our events are free of charge because the cost is covered by Autism Ontario's Potential Programme, in partnership with Ontario's Ministry of Children & Youth Services and the local Autism Ontario Chapter.  If there is a cost, you will see it on the registration page when you select how many ticket you want.
 
4.) Do I need to be a member of Autism Ontario to register and participate?
No.  While membership does provide other great opportunities, events provided through Autism Ontario's Potential Programme are open to all families of children with ASD, under the age of 18, who reside in Ontario.