Xenia - Changing Skies - Sunday November 19, 2017 2-3pm
Description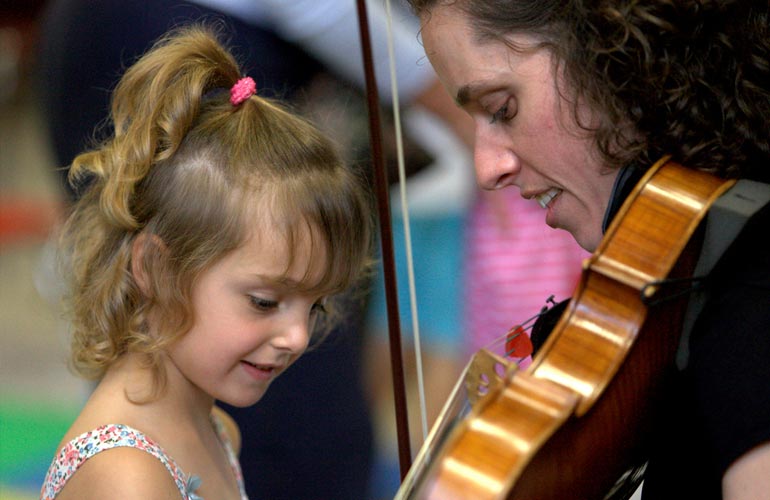 Xenia Concerts are specifically designed to be welcoming for children on the autism spectrum and their families; the concerts achieve this objective by eliminating many of the conventions associated with classical music performances including audience silence and stillness. Instead, Xenia Concerts welcome freedom of movement and conversational interaction between the audience and performers to help young audience members follow the musical storyline of a particular piece of music.
Join Laura Swankey, jazz vocalist, for Changing Skies!
Programme:
East of the Sun – Brooks Bowman
Softly As In A Morning Sunrise – Sigmund Romberg, lyrics by Oscar Hammerstein
Both Sides Now – Joni Mitchell
Skylark – Hoagy Carmichael
I'll be Seeing You – Sammy Fain, lyrics by Irving Kahal
Midnight Sun – Lionel Hampton, lyrics by Sonny Burke
Turn Out the Stars – Bill Evans, lyrics by Tierney Sutton
Stars Fell on Alabama – Frank Perkins, lyrics by Mitchell Parish
Look to the Sky – Antônio Carlos Jobim
Les Concerts Xenia sont spécialement destinés aux enfants atteints de troubles du spectre autistique et à leurs familles. Les concerts parviennent à cet objectif en faisant table rase des nombreuses conventions associées aux concerts de musique classique – le public se devant d'être calme et silencieux. Au lieu de cela, les Xenia Concerts prônent la liberté de mouvement, l'interaction entre le public et les interprètes de même que l'art visuel pour aider les jeunes spectateurs à suivre le scénario musical d'une pièce de musique.




Registration is open to children with ASD, their siblings, friends and caregivers only.
The Potential Programme has a no transfer of care policy and, as such, parents and/or caregivers are required to stay onsite for this event.