Xenia - The Mercer-Park Duo -Saturday March 10, 2018 11am-12pm
Description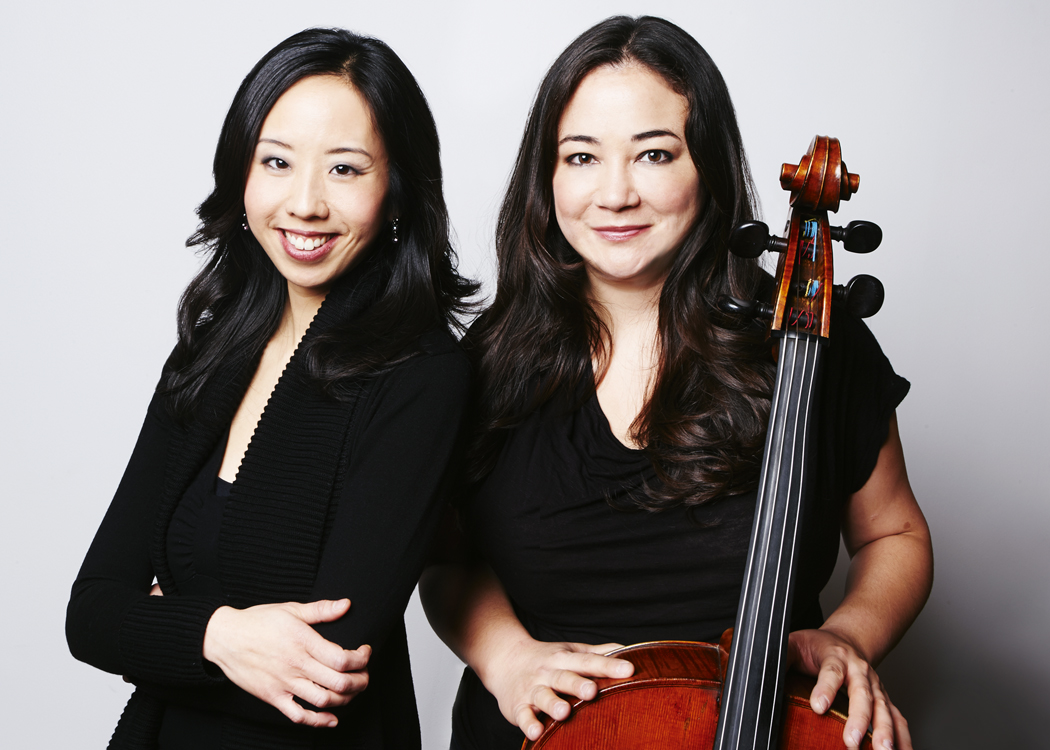 Xenia Concerts are specifically designed to be welcoming for children on the autism spectrum and their families; the concerts achieve this objective by eliminating many of the conventions associated with classical music performances including audience silence and stillness. Instead, Xenia Concerts welcome freedom of movement and conversational interaction between the audience and performers to help young audience members follow the musical storyline of a particular piece of music.
Spend an hour with The Mercer-Park Duo!!

The programme will include works by Dvorak, Vaughan Williams, and Schumann

Performers:

Rachel Mercer - cello
Angela Park - piano
More information about the The Mercer-Park Duo:
Since their debut recital in 2006, cellist Rachel Mercer and pianist Angela Park have delighted audiences across North America with their passionately committed performances and "dazzling blaze of virtuoso musicianship". Having performed worldwide as soloists and chamber musicians, they currently work together in such acclaimed groups as the Mercer-Park Duo, the Seiler Piano Trio, and Ensemble Made In Canada. The Mercer-Park Duo has performed at series and festivals across Canada, and have been recorded and broadcast by CBC Radio. Exploring a wide range of repertoire, from the standards of Beethoven and Brahms, through the romantics and the 20th century, to the music of this current generation, the duo tells a story from the stage. Both have been involved with concerts in small communities, outreach presentations for schools and other learning centres, masterclasses and workshops in communities and universities, and idea-sharing forums such as Contact or TED. Most recently, the Mercer-Park Duo released their second all-Canadian album of composers of their generation on Naxos Canadian Classics in 2014. They are grateful to have been funded by the Ontario Arts Council, the Canada Council for the Arts, and FACTOR.
Les Concerts Xenia sont spécialement destinés aux enfants atteints de troubles du spectre autistique et à leurs familles. Les concerts parviennent à cet objectif en faisant table rase des nombreuses conventions associées aux concerts de musique classique – le public se devant d'être calme et silencieux. Au lieu de cela, les Xenia Concerts prônent la liberté de mouvement, l'interaction entre le public et les interprètes de même que l'art visuel pour aider les jeunes spectateurs à suivre le scénario musical d'une pièce de musique.




Notes:
Registration is open to children with ASD, their siblings, friends and caregivers only.
The Potential Programme has a no transfer of care policy and, as such, parents and/or caregivers are required to stay onsite for this event.
It is recommended that you (the participant) consult with your physician prior to the start of any physical activity. By registering for or participating in an Autism Ontario program or event, the participant agrees that the participant is and will be voluntarily participating in these activities and the participant assumes all risks of injury or death, which might result from these activities.
Nous recommandons à tous les participants de consulter leur médecin avant le début de toute activité physique. En s'inscrivant ou en participant à un programme ou à une activité d'Autisme Ontario, les participants reconnaissent que leur participation aux activités proposées s'effectue sur une base volontaire et qu'ils sont prêts à assumer tous les risques de blessure ou de décès pouvant résulter de ces activités.