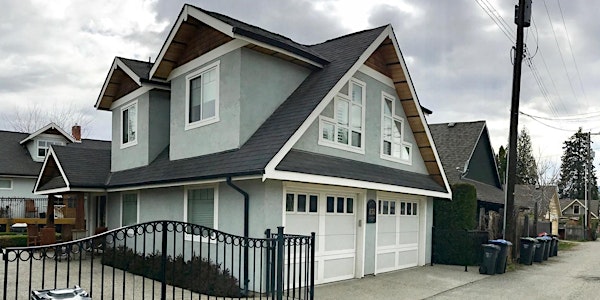 YEGarden Suites Tour
Refund Policy
Contact the organizer to request a refund.
Description
Thinking about building a Garage/Garden Suite on your property? Ever wondered what it's actually like inside a Garage/Garden Suite? Want to see some of Edmonton's existing Garage/Garden Suites in person? Join us on Saturday, July 22nd for YEGarden Suites' second Garage/Garden Suite Tour!
We have lined up 5-7 different Garage Suites around the city for you to tour (interior and exterior). With the purchase of a ticket to this event, you will receive a tour map that includes all of the Garage Suite locations along with a short description and photo of the suite. You may choose to visit specific suites that are of interest to you, or you may choose to visit them all! The tour map will be sent to you two days prior to the event. Only people who have purchased tickets (or can provide the name of the perosn who purchased the ticket for them) will be allowed into suites. Tickets are sold per individual, not per family or couple.
Check us out at www.YEGardenSuites.com
@YEGardenSuites