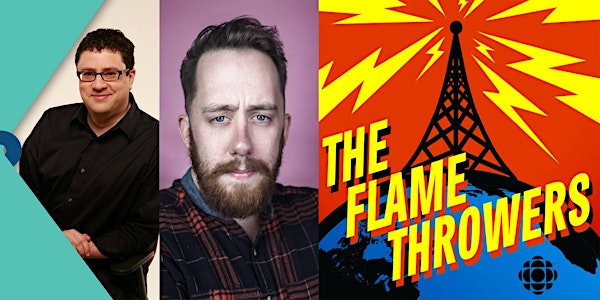 YEGPodfest Presents: In Conversation - The Flamethrowers
A conversation with The Flamethrowers host Justin Ling, producer Peter Brown, and CBC Edmonton's Mark Connolly.
About this event
THE FLAMETHROWERS tracks the rise of right wing radio, from fringe preachers and conspiracy peddlers of the 1930s to today's partisan firestorm. It's the story of how radio energized and then radicalized the conservative base, culminating with Donald Trump, the president who followed the conservative talk radio playbook all the way to the White House.
A conversation with award-winning reporter and podcaster Justin Ling (The Village), producer Peter Brown, and host Mark Connolly.