Yellowknife Arctic Comedy Festival 'Comedy Workshop and Competition Registr...
Description
WANT TO MEET AND LEARN MORE ABOUT COMEDY FROM SOME OF CANADA'S BEST COMEDIC STANDUPS, WRITERS,AND PERFORMERS? THEN REGISTER TODAY FOR THE ARCTIC COMEDY FESTIVAL COMEDY WORKSHOP AND COMPETITION
YOU WILL BE ABLE TO MEET AND LEARN FROM 3 GREAT CANADIAN COMEDIANS AND PARTICIPATE IN OUR FIRST EVER YELLOWKNIFE COMEDY COMPETITION AT THE NACC STARTING AT 9PM
THE WINNER OF THE COMPETION WILL GET A SPOT IN OUR YELLOWKNIFE FINALE ON THURSDAY EVENING, $100 CASH, AND BE INVITED TO PERFORM AT THE OTTAWA CRACKUP COMEDY FESTIVAL IN MARCH OF 2020!!!
COME MEET AND LEARN FROM: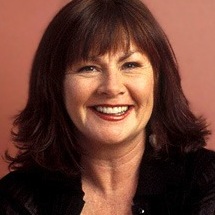 Mary Walsh is a Newfoundland actor, writer, comedian, activist and mother. Among her many awards and doctorates, Mary is also the recipient of The Order of Canada and the Governor General's Lifetime Achievement Award in the Performing Arts.
No stranger to television audiences, Mary Walsh may be best known for her work on This Hour Has 22 Minutes, CBC's wildly popular take on current affairs. The series, which she also created, earned her many of her numerous Gemini awards and showcased her dynamic range of characters, including the flagrantly outspoken 'Marg Delahunty'. Walsh wrote, produced and starred in the Gemini award winning Hatching, Matching and Dispatching, and more recent television credits include CBC's Republic of Doyle, Global's Rookie Blue, and HBO Canada's Sensitive Skin, for which she was nominated for a 2017 Canadian Screen Award.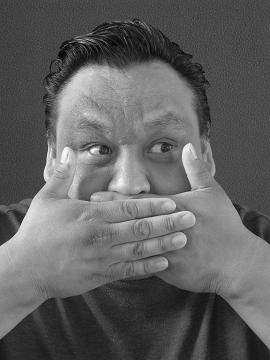 Howie was recently featured on American television in the Showtime special "No Reservations Needed" and has made numerous appearances on Canadian television, including the CBC comedy specials, "Winnipeg Comedy Festival: Welcome to Turtle Island 1 & 2", CBC's "Alberta Comedy Spectacular" and in his own half-hour comedy special "Comedy Now Presents Howie Miller." He can also be heard on CBC's popular radio show "The Debaters."
In 2010 Howie joined the "Pow Wow Comedy Jam" and since then they have received acclaim all over the US, earning "Entertainer of the Year" honors in 2011 by the National Indian Gaming Association and "Comedic Performance of the Year" at the National Indigenous Awards in New Mexico in 2012.
Howie is an accomplished comedic actor and writer and has been nominated for a Gemini Award, a Canadian Comedy Award and a Canadian Screen Award for his writing and acting in the sketch comedy show "Caution: May Contain Nuts."
Howie's side-splitting stand-up comedy routine, quick wit and unique ability to read the crowd make him perfect for any function. He leaves the audience rolling on the floor laughing and begging for more!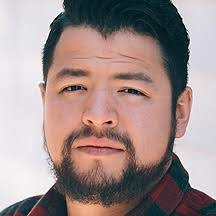 Chad Anderson, is a stand-up comedian originally from The Pas, Manitoba but currently based out of Winnipeg and is a member of the Cree Nation. Chad has been doing stand-up for ten years and has traveled across Canada, performed in the Winnipeg Comedy Festival, the Odd Block Comedy Festival, the first ever Arctic Air Comedy Festival and has worked with Mary Walsh. Through comedy that touches on many subjects, from racism to dealing with death to finding love as a sober man, Chad shares his experiences in a very humorous way. If you find yourself in a position to catch his act don't sleep on it because Chad is sure to keep you laughing from the moment he steps on stage
REGISTER NOW AND PASS ON TO YOUR FELLOW ASPIRING COMEDIANS :)