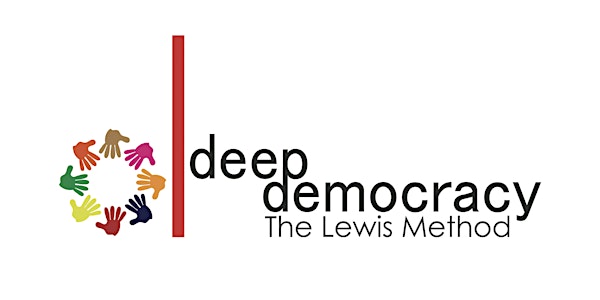 Yes, I'm Privileged. Now What? (A Civic Dialogue)
When and where
Location
Quaker Friends Meeting House 1831 Fern Street Victoria, BC Canada
Description
Join us at this civic dialogue for an exploration of allyship and privilege using the Deep Democracy method.
Our attention in the news, on social media, and in our day-to-day conversations often turns to stories of identity-based discrimination and systemic oppression. And while many of us see ourselves on the side of anti-racism, anti-sexism, anti-homophobia, anti-transphobia (etc), it is not always obvious how to act on these convictions.
Can White leaders use their privileged voices to speak for People of Colour without disempowering them? Can a man ever live up to the title 'feminist' while inevitably enjoying the benefits of patriarchy? Is it alright for straight people to love the Pride Parade, and is yoga cultural appropriation?
Those of us who have privilege of any kind are often told to "Check your privilege" and "Go deal with it". We can't talk about our guilt or our feelings of disempowerment or suffering, when those we are allied to have clearly suffered far more. Where exactly are we supposed to put our privilege? What does leadership with integrity look like for allies?
This group discussion will be led by Aftab Erfan and Jessie Hemphill using the Deep Democracy method. Deep Democracy was developed in post-Apartheid South Africa by Myrna Lewis, and is based on the belief that wisdom lives within tension. Rather than shying away from the discomfort of charge issues we lean into them and pull them apart in hopes of new and transformative insights.
Civic dialogues are an opportunity for a broad cross section of community members to come together to discuss a topical issue or mutual challenge. Using large group techniques of the Lewis Method of Deep Democracy, these occasions enable groups to explore otherwise untouchable challenges and gain insight into how to work with them at both an individual and collective level.
This event is hosted by the Vanguard Women School of Radicalization, a group formed to create space in the public realm for collective forms of grief and rage.
Tickets are priced on a sliding scale, fees absorbed, with all funds going directly towards the venue and facilitators.
Capacity is limited to 50 participants. ALL GENDERS WELCOME.
If you can't manage payment, we have some jobs for which we'd welcome volunteers. Set-up, making tea, clean-up. You'd be able to participate fully in exchange for assisting us. Email the organizer to make arrangements.