Y.E.S! Yen. Energy. Spirit. Retreat for Mothers 2016

Friday, October 7, 2016 at 4:00 PM

-

Sunday, October 9, 2016 at 3:00 PM (MDT)
Event Details
y.e.s!
retreat for mothers


Yen: noun
a passionate, ardent, or intense longing or desire
Energy: noun
(plural) -gies
intensity or vitality of action or expression; forcefulness a source of power
Spirit: noun
 the fundamental, emotional, and activating principle of a person; will
y.e.s! is a weekend rejuvenating and inspirational retreat for women in all stages of motherhood.
y.e.s! embodies the spirit, energy and passion of women who desire to grow their awareness, celebrate their femininity and honour the sacred passage of motherhood.
y.e.s! is a wonderful gift for moms who long for 'me' time, women beginning their journey to motherhood with intention and for mothers of all ages to gather and share.
y.e.s! is two days of celebration. friendship, personal growth, repose, beautiful space and delicious food.
y.e.s! is a weekend of saying yes to a well deserved and long overdue retreat from the busyness and the demands of city life.
y.e.s! is the perfect introduction to the universal Circle of motherhood for women wanting to fully engage in the journey.
Meet Michelle and Lisa Kathleen in this video. :) 
Your y.e.s! Retreat Includes

two full days of connection, inspiration, laughter, relaxation and nurturing;


lunch and dinner on Saturday, brunch on Sunday, healthful and yummy snacks and tea (consciously prepared);


an introduction to yoga nidra meditation (luscious, heart-opening wonderfulness);


opportunities for creative introspection and expression (peace-inducing, self-connecting, heart-opening);


facilitated movement work (invigorating freedom and joy);


heart-filled, intimate and supportive girl-talk (uplifting understanding through the shared experiences of the motherhood journey); and



two nights of accommodation at the grounding and cozy Folk Tree Lodge (see below).
Your y.e.s! Accomodation Options

Pyjama Party in the Sunroom - BYOBed:) - 1 Night

The wonderful Sunroom, with floor to ceiling windows overlooking the fields and forest beyond, is the perfect place for girls to hang out! By choosing this option, you give yourself the chance to go back in time to when pyjama parties ruled. Back to when girls would giggle as they lay snuggled in their sleeping bags recalling the day's fun and dreaming of the day ahead. Save cash and have fun! Bring your own bed and bedding. 
Pyjama Party in the Sunroom - BYOBed:) - 2 Nights
Double the fun! Two nights of dreamy talk with girlfriends and a view of the moon outside.
Pullout Couch/Shared Bed - 1 Night
Queen size pull-out couch – for the frugal woman who can fall asleep anywhere!
Sharing a queen-sized bed? For best friends who don't mind getting close :) Please indicate your preference (pullout or shared bed) when you register. 
Pullout Couch/Shared Bed - 2 Nights
Getting cozy the whole weekend long ;)
Private Room - 1 Night
For the woman who prefers a room of her own, these sleeping quarters will take your breath away. Each room is themed and carefully crafted with loving hands and an artist's heart. Outfitted with a queen sized bed and everything you need to feel like a queen. <3
Private Room - 2 Nights
Stay two nights in your private room and emerge Sunday ready to take on the world! 
The Folk Tree Lodge
The y.e.s!retreat will be held at the beautiful Folk Tree Lodge in Bragg Creek, just a 25 minute drive from Calgary. The beauty of the cabins and the meeting room is a treat for your eyes and your soul. 
The Folk Tree Lodge is that secret place,
A place to stop for a few days and empty our busy minds.
A place to sit back, relax and listen to the silent music of the forest.
A place to walk the trails and feel the wind on the skin. 
Call Lisa Kathleen (403-607-1463) to ask your questions and chat about how to make Y.E.S! work in your life!
When & Where

Folk Tree Lodge

Bragg Creek, AB T0L 0K0
Canada

Friday, October 7, 2016 at 4:00 PM

-

Sunday, October 9, 2016 at 3:00 PM (MDT)
Add to my calendar
Organizer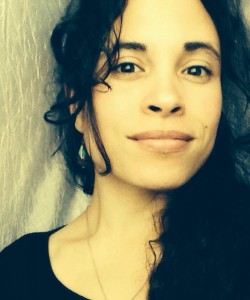 Michelle Haywood of Womankind Calgary is a woman, a mother, a dreamer...
Michelle has walked alongside women as a mentor, counsellor and cheerleader for over a decade, gently supporting them through some of the most powerful transitions in life.  She believes in family, community, courage, love, birth and femininity. She believes in sharing the journey.
Michelle's insight and raw honesty will guide you back to your centre, ground you in the moment and help you step into your life from a place of wisdom and strength.
To connect with Michelle call (403)836-1080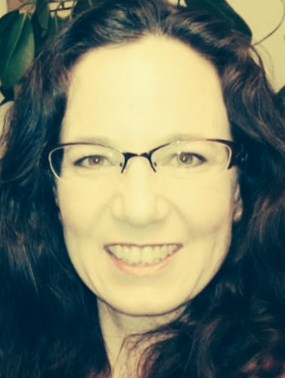 As a parenting coach and parent educator, Lisa Kathleen draws on parents' own intuition and results-focused research to support parents who are developing their own authentic parenting styles, and wanting to experience rock-solid, lifelong, and deep connections with their children. 
Her work with mothers explores their highly personal and varied experiences and expressions of motherhood, emphasizes community, and empowers mothers to move towards their soul's vision of themselves, their families and their lives.
Lisa Kathleen is currently based in Huntington Beach, California, so is able to participate in Circle only occasionally. 
To find out more about Lisa Kathleen and Full Circle Parenting, visit: www.fullcircleparenting.com
To connect with Lisa Kathleen, call (949)259-3682 (US number) or 403-607-1463 (Calgary number).
Y.E.S! Yen. Energy. Spirit. Retreat for Mothers 2016