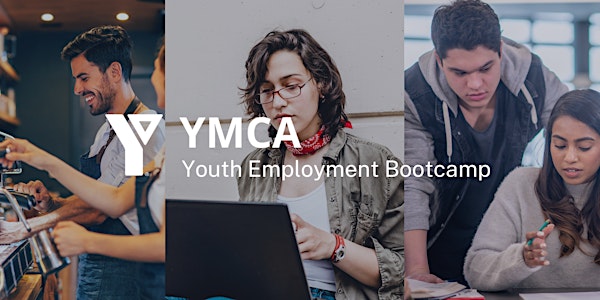 YMCA Youth Employment Bootcamp: Employer Info Session
Calling all recruiters! Become a YMCA Employer Partner and get help hiring and retaining qualified young candidates.
About this event
YOUTH AGES 16 - 30 ARE READY TO WORK ACROSS GREATER VANCOUVER! 
Welcome BC Employers,
It's a difficult time to hire and retain qualified young employees. Whether you've been affected by COVID-19, the Great Resignation, or just need an extra incentive for entry-level and early career candidates—the YMCA wants to help you!
Through Government of Canada Youth Employment and Skills Strategy funding, the YMCA can help employers save up to $5,400 on probationary wages AND provide many other supports. Our Youth Employment Bootcamp program is designed to help youth transition into employment quickly by connecting them with meaningful work experiences.
Learn how the YMCA can assist our Employer Partners:
Pre-screened applicants and recruitment support for your job openings 
Wage Subsidy program covering $15/hour for 360 hours over 12 weeks
Funding to cover new employee certifications and training
Job start supports for new hires such as transportation and essential clothing
Partner with us to train a pool of employees for multiple openings
Join this info session to find out which services you're eligible for and chat with our YMCA Job Developers who can't wait to meet you! 
NOTE: This info session is only opened to CRA and WorkSafeBC registered businesses.