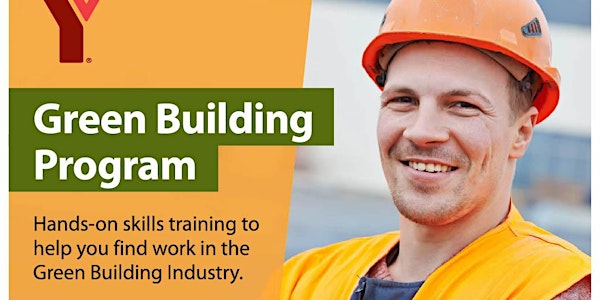 YMCA-YWCA: Constructing the Future- Green Building Program Info Session
Learn about the YMCA-YWCA: Constructing the Future- Green Building Program aimed at helping people break into the construction industry.
About this event
The Green Building Program provides the skills training required to work successfully in the Green Building Construction industry. Training focuses on pre-employment preparation, hands-on training for technical skills, and Green Building theory from industry experts. There is no cost to participate.
Program includes:
• Technical skill training in health & safety, demolition, framing, drywall, taping, vapour barriers, and insulation. Training includes relevant certification-based training.
• Custom Green Building foundational training including Green Building for Trades Professionals and Energy Efficiency and Renewable Energy for Trades Professionals c/o Canada Green Building Council.
• Job placement in the industry with continuous support from program staff.
• Access to financial supports to enhance employability and wage stipend to bridge paycheck till employment.
Participants must be:
• 18+ years of age
• Unemployed
• Underemployed or precariously employed
• English Language Benchmark of average 6 or higher
• Resident of Ontario
• Legally entitled to study and work in Canada
• Able and willing to commit to 8 weeks of full-time training
For more information or to register for the waitlist, please contact: greenbuilding@ymcaywca.ca or 613-219-9725.