A two-hour online class using spiritual practices led by Swami Sukhananda
About this Event
'Yoga is skill in action.' Bhagavad Gita 2.50
The fascinating story of Krishna and Arjuna in the Bhagavad Gita has captivated readers for centuries, but why? How does this ancient family saga of love, conflict and divided loyalties speak to us today? How can it help us now through our time of change and uncertainty?
Be inspired, through practices of visualisation, self-enquiry, mantra and asanas to return to your yoga practice and face up to life's challenges with Krishna's insights and a renewed focus.
Have your journal handy.
Details
Date & Time: This online class is on Thursday March 18 from 1:00-3:00pm PDT. Please ensure that you have checked to see what time this is in your timezone.
Location: This class will be held online using Zoom.
Investment: $50.
A 50% bursary is available for those experiencing financial constraints. Please email online-bursary@yasodhara.org before purchasing a ticket and we will send you instructions on how to purchase a ticket at a reduced price.
Enrolment: Online classes are limited to 21 participants. If the class is full, you will have the option to join a wait list.
Accessing the Online Class:
Once you register, you will receive an email from EventBrite with a link to the Online Event Page which has information on how to join the class via Zoom. You will need to be logged into EventBrite with the same email address you used to purchase the class in order to access the Online Event Page.
This online class includes small group work so we ask that you connect with your own device if multiple people from your household are participating.
About Swami Sukhananda
Swami Sukhananda first met Swami Radha in 1988 and was deeply moved by her experience. She has been living and teaching yoga at the Ashram and in Europe ever since. Sukhananda was formerly an adviser to governments on sustainability, environmental and organizational issues. She is a historian whose articles about Swami Radha's work have appeared in British and North American yoga magazines. She enjoys the beauty of the Ashram, and is continually inspired by yoga and by witnessing its transformative effects.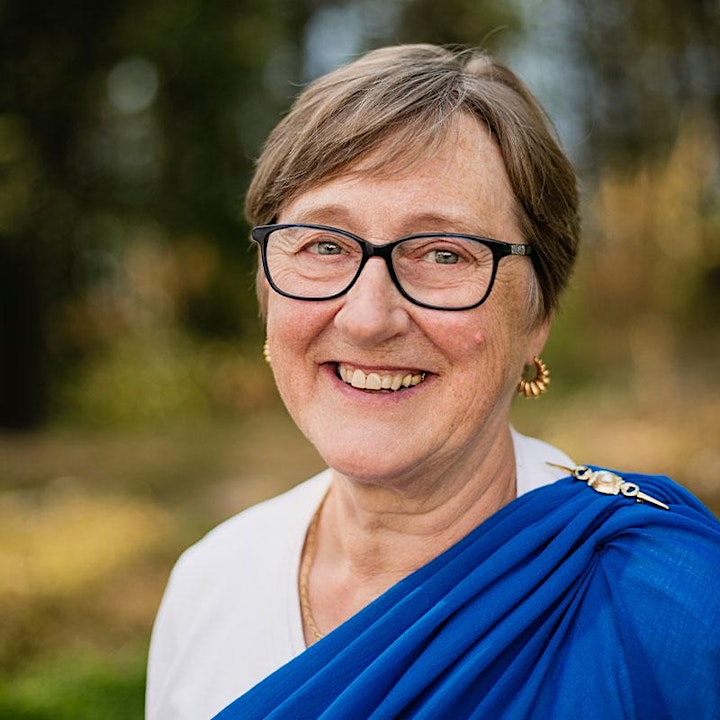 Click here for a list of all our upcoming offerings.
Date and Time
Location
Refund Policy