About this Event
For Ages 7-10 in Cliff Lumsdon Park in Etobicoke
Overview
In today's world, children are bombarded with media and overstimulating distractions. In these few months children have experienced separation from their classmates, stress, and fear due to COVID-19. We still do not know what the long term impact of this pandemic will have on our children.
Through the practice of yoga and mindfulness, children learn how to quiet and calm their minds and bodies. This simple practice helps children to live happier, healthier and more productive lives.
Goals
Teach children breathing techniques that calm and focus their minds.
Teach multiple mindfulness techniques that can be used for different situations.
For example:
Techniques to help with anxiety and stress.
Techniques to increase concentration.
Explore yoga poses that help to strengthen, calm and balance the children.
Explore art therapy coaching as a way of self exploration and balancing.
Practice writing skills to share emotions and ideas.
Programme Overview
Each session is one and a half hours, twice a week on Tuesday and Thursdays at 10:00 am- 11:30 am. Limited space, maximum 8 or 9 participants.
Each session is a five part lesson and each lesson has a different theme.
Opening Circle
Breath Work
Yoga Poses & Guided Visualization
Discussion and Journal
Art activity and share

Program Cost

1 Week (2 sessions)- $75.00
2 Weeks - $150.00

Important Information

-Cost of materials is included

-Please bring your own yoga mat, water and dress appropriately for being outside (hats, sunscreen).

-Please bring a mask (will not be required to wear them the whole time).

-Please do not allow the child to attend if they are unwell, have a cough or have tested positive for COVID-19.

-This programme will be taught by a certified teacher, art therapy coach and yoga instructor.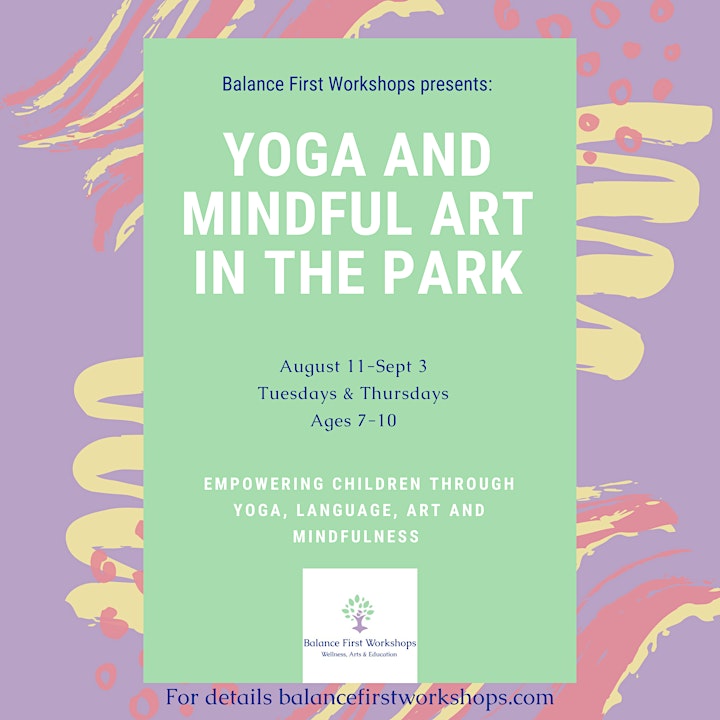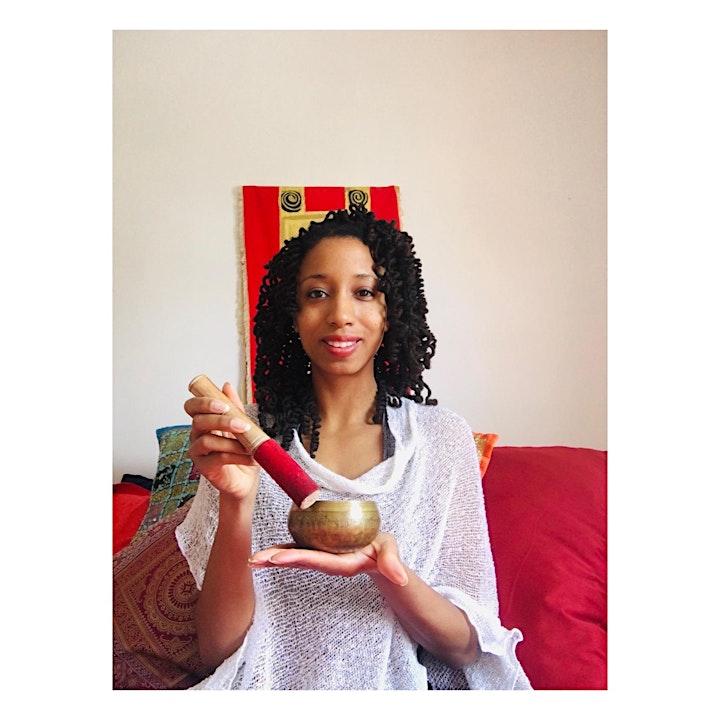 Education, Holistic Health and Art all in one!
Hello! I am Micah Julia Nelson, the owner of Balance First Workshops, a holistic health and education business. I am a passionate Holistic Health Practitioner, Yoga Instructor and TDSB Elementary School Teacher. I am very happy to share my love of mindfulness, yoga and art therapy coaching with children and their families.