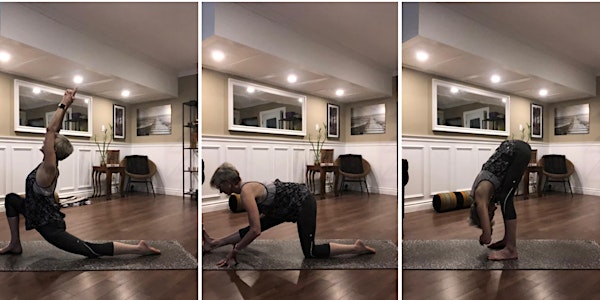 Yoga at Home! Vinyasa Yoga
A 55 minute practice, flowing through Sun Salutations, to standing, seated, balancing and twisting asana.
About this event
This Vinyasa Flow practice will give you the break you need during your day, or at the end of your day, depending on your time zone! Quiet your mind, build strength and develop flexibility.
You will receive a Zoom link via email several hours before the class starts, with directions of how to log in. Please check your spam folder for this email from mshyoga@outlook.com.
*Refunds are not available for this event.*
By attending these virtual classes, you acknowledge and fully understand that you will be engaging in physical activities that may involve some risk of injury. It is your responsibility to consult with your physician in regard to any past or present injury, illness, health problem or any other condition or medication that may affect your participation. You assume the foregoing risks and accept full personal responsibility for any personal injuries sustained which might incur as a result of participating in this program and discharge and hold harmless Roxanna Gumiela from any claim, cause of action, or liability for damages arising from any personal injury to yourself or property caused by your participation in these virtual yoga classes.