Description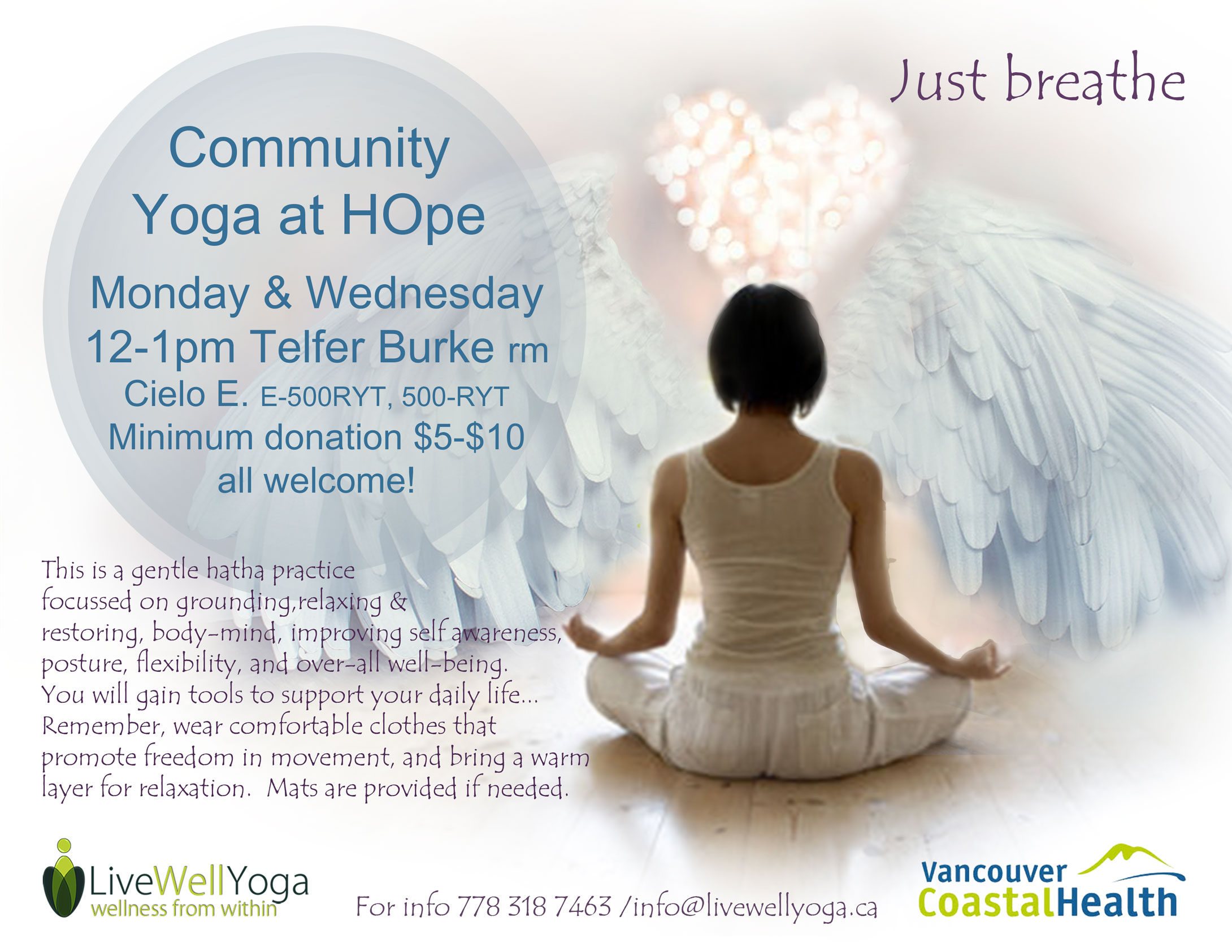 We invite our community to join us weekly for a gentle yoga practice at the beautiful new HOpe Center for Mental Health & Psychiatric Study. In support of our community we wish to build connections and offer a safe space to come breathe, relax, and take usefull wellness tools home for your daily life. This is a gentle hatha practice, no experience is necessary.

Minimum donation is $5-$10. If you are experiencing financial hardship, please come and chat with your teacher as it is our intention to support our community and patience at the HOpe Centre.
Please help us make a difference in our community by sharing the details with your friends, clients, and coworkers.

Where: Telfer Burke room. From the main enterance, walk straight ahead to the glass doors on your right with blue paintings on the doors

When: 12:00 - 1:00pm
MONDAY & WEDNESDAY
(no class on statuatory holidays)


You will need: a yoga mat & towel (Some extra mats are available.) bring water if you prefer a blanket if you wish to be cozy for relaxation feel free to bring any props you know you love

What to wear: comfortable clothing, optimal for movement shoes and socks are typically not worn

The etiquette: our classes are growing, so please arrive at least 5-10 mins early to register & save your spot

please respect a quiet space we ask that all you check that your cell phones are turned off or are on silent mode prior to class

this is a scent free zone to respect sensitivities/allergies/migraines