Multiple Dates
Yoga, Brunch Class & Bike Around Vancouver...End with a Picnic! (Summer 201...
Description
There are 4 options: 1) Brunch cooking class: $45 2) Yoga & Brunch $55 3) Yoga, Brunch & picnic Basket (bring your own bike) $85 4) All inclusive with bike rental untill 7pm $115
Tax and ticket processing fees will be added to purchase.
Itinerary:
10:30 am YOGA session to start the day!
11:30 am A BRUNCH Cooking Class in the True Nosh kitchen! We will cook up a storm with local and sustainable ingredients :0 Check out the bottom for weekly brunch menus!
2:00 pm Get a gourmet PICNIC BASKET, walk across to Cycle BC to pick up a BIKE! Cycle along the famous Vancouver Seawall, or choose your own path!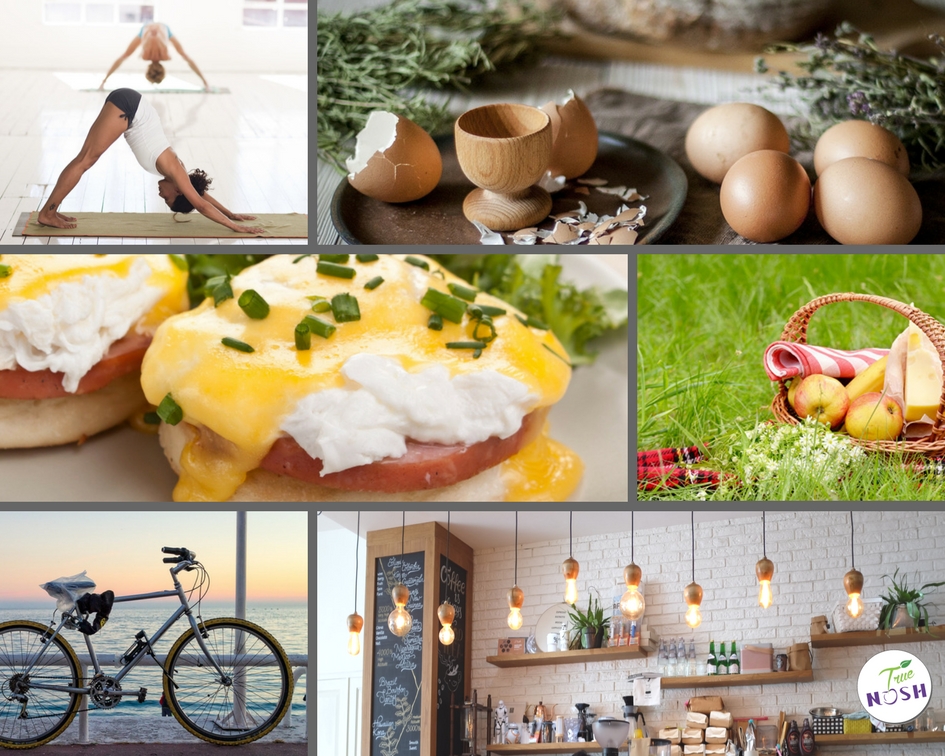 Basket includes: local artisan bread, various fruit spreads, fruit, cheese and our Fig Lemonade!
Bike is included until 7pm that day or you can extend time at the rental shop
(Please indicate if you need a small, medium, or large bike, based on height, via the confirmation)
Check out Cycle BC: https://vancouver.cyclebc.ca/bicycles
*Pls indicated dietary needs or allergies when booking and we will accomodate you!!!! (Vegan/GF, etc)
BRUNCH MENU: All western menus include a size salad & homemade dressing
Jun 23 - Egg frittatas & cinnamon buns from scratch
Jun 30 - Omelettes with spinach, mushrooms, & cheese with Country whole wheat bread
Jul 14 - Shakshuka with baked eggs & Challah bread
Jul 21 - Dim Sum – 3 items
Aug 4 - Eggs benedict from scratch - make our own english muffins!
Aug 11 - Crepes – savory & sweet - Gluten Free
PLEASE BRING: Government issued ID, comfortable clothes & sunprotection.