Description
Join Naseem for an early evening discussion about the physical and emotional effect of stress in our lives. Stress causes the body to become tense, and unchecked over time can lead to anxiety, depression and pain conditions. It also creates negative feelings, and can lead to unhealthy addictions. Rather than reacting to stress, it is valuable to learn healthy responses to stress, knowing that it is a part of our lives, but does not have to run our lives. In this session, learn self-soothing yoga practices that invite us to return to our stress-free comfort zone. Walk away feeling calm, cool and connected.
Chai served.
*********************************************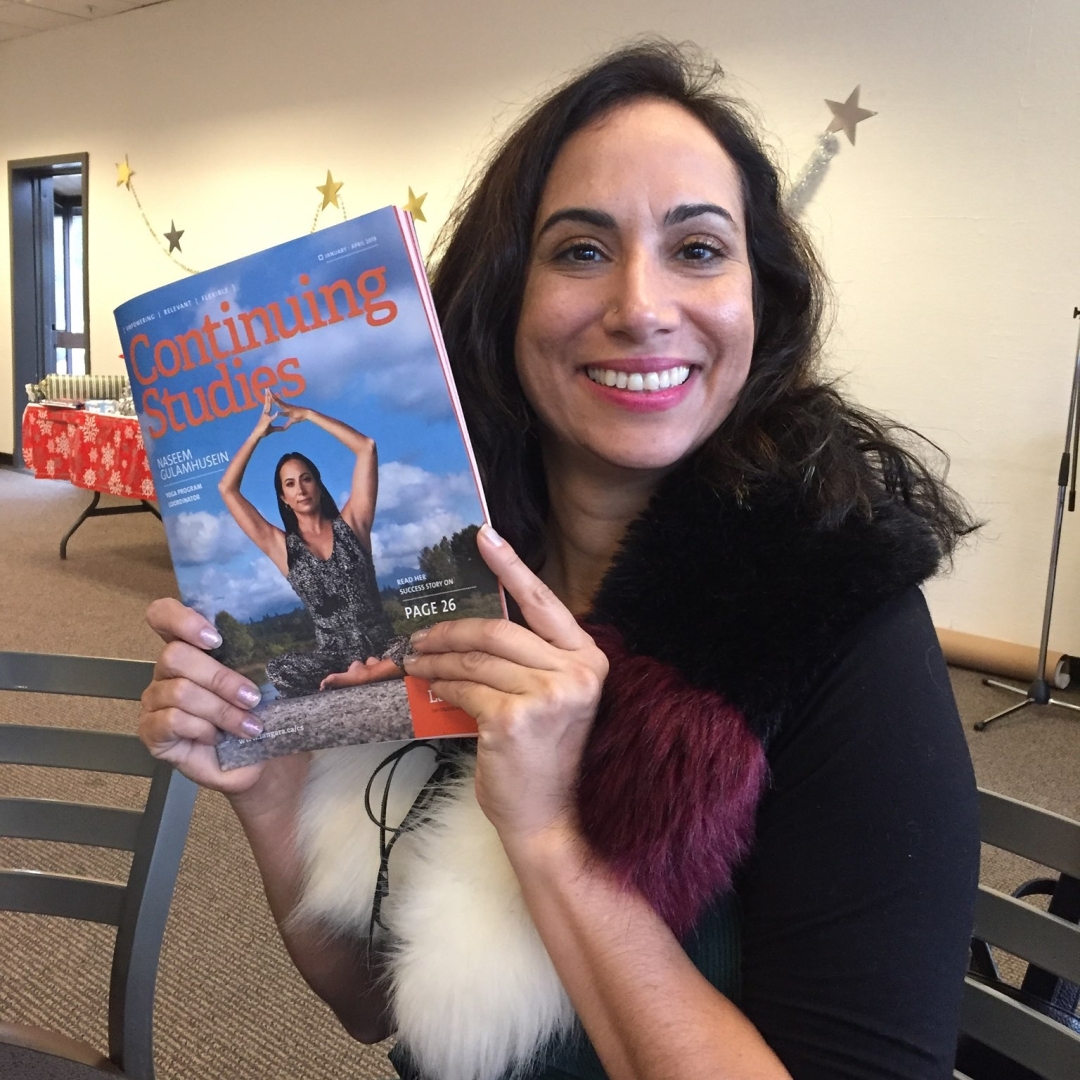 Facilitator Bio:
Naseem Gulamhusein, MEd, is an educator and certified yoga therapist. She has worked in field of holistic health for 20 years. As a program designer, she developed the Langara Holistic Yoga Teacher Training (YTT) Program, which is the first of its' kind in a public college in Canada. She has trained hundreds of yoga teachers in BC, and authored a holistic yoga training manual. Naseem has presented traditional yoga at Canada India Networking Initiative (CINI) conference, and the United Nations International Day of Yoga. Her work has been featured in articles and published in local magazines. She enjoys public speaking, building community, family time and dancing.