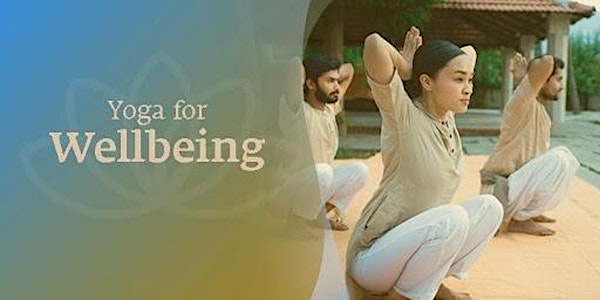 Yoga for Wellbeing
Yoga for Wellbeing
About this event
"Your wellness and your illness, your joy and your misery, all come from within. If you want wellbeing, it is time to turn inward." - Sadhguru
This session intends to bring the timeless benefits of Yoga through simple yet potent yogic practices. In this time of crisis, the tools offered can come as a powerful support to cope with today's challenges and realize your full potential in all spheres of life.
This webinar offers powerful tools for wellbeing:
Yoga Namaskar is a complete yogic process which activates the lumbar region and strengthens the muscles along the spine, regenerating and protecting the spine as one ages.
Nadi Shuddhi, a yogic practice that cleanses the nadis – the pathways through which pranic energy flows – resulting in a balanced system and psychological wellbeing.
Duration: 60 minutes. Open to all aged 7+
For More Info & to Register: https://Isha.us/yoga-for-wellbeing