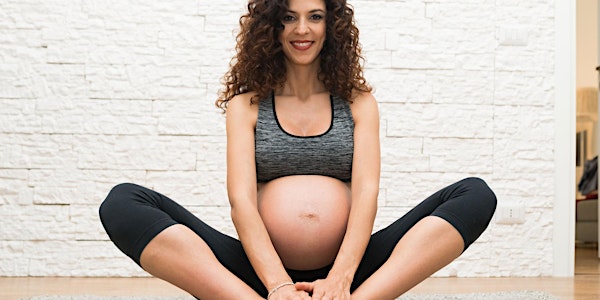 Mehrere Termine
Yoga in Pregnancy 1100am to 1200 pm
Pregnancy Yoga /with midwife Jutta Wohlrab
Von Elements of Birth / Jutta Wohlrab
Datum und Uhrzeit
Di., 31. Aug. 2021 09:00 - Di., 18. Juli 2023 02:30 PDT
Rückerstattungsrichtlinie
Kontaktieren Sie den Veranstalter, um eine Rückerstattung anzufordern.
Zu diesem Event
A woman's body never changes so much and continuously as during pregnancy. Yoga for pregnant women can help to improve contact with your own body and thus contribute to your own well-being and that of the child.
Women attend the yoga classes for pregnant women from week 8 to week 42.
The courses are currently taking place online and you can get 5 or 10 hour passes in addition to the individual lessons.
Pregnant women who already have a five- / ten-person ticket or who would like to book a new one, please buy the FREE ticket and contact me by email at team@juttawohlrab.de.
What my participants say:
`` For a few months now, I've been doing the "Yoga for Pregnant Women" course with Jutta on a regular basis. Until then, I had never done yoga, it was always something for me that I had to be born for and I definitely didn't belong in my ideas But then I got pregnant and Jutta invited me to a trial lesson for yoga. With the attitude "it's definitely good for the baby" and "you can try it" I set off and I have never regretted this day! Jutta includes exercises in the yoga class that alleviate pregnancy symptoms or offers alternative exercises if you cannot do an exercise due to complaints. There is a wonderful feel-good atmosphere and Jutta radiates so much positive energy that you forget everyday worries and after the yoga class is incredibly relaxed and happy.
After being so enthusiastic about the pregnancy yoga and the birth preparation course, I can warmly recommend her as a midwife before and after the birth!
No matter what questions or problems I had, Jutta always knew what to do and was able to help me quickly. I am very grateful that Jutta looked after me with her positive, relaxed manner and her incredibly diverse expertise! "
Maxima
-------------------------------------
Über den Veranstalter
Hi, I'm Jutta, International, Professional Midwife for 37 Years!
I have welcomed over 3,000 babies and consulted over 10,000 women during pregnancy in Germany & Australia.
I combine decades of professional midwifery expertise with highly effective coaching techniques so that this most important time of your life is a joyful time for you and your partner.
I am a NeuroLinguistic Trainer, HynoBirthing Practitioner, Prenatal & Postnatal Yoga Instructor, Acupuncturist.
I am a published author of "Happy Birthing Days" and International Speaker on "Positive Birth Psychology".
My mission is to accompany you on this amazing life transition, guiding you on how to have a confident, calm birth. I know you can have a Happy Birthing experience because I have helped over 3,000 women have a calm, happy birth.
Jutta Wohlrab is the founder of Elements of Birth please see more info on  pregnancy and childbirth and hormone yoga .