Enjoy a series of one hour yoga practices every Wednesday & Saturday from from 1-2 pm in beautiful Riley Park until it snows!
About this Event
***THIS EVENT HAS BEEN CANCELLED**
Thank you so much to everyone who attended practice in the park this fall. I appreciate your support. I have unfortunately decided to discontinue this event as the weather is becoming a bit colder, and I have upcoming commitments that may prevent me from delivering practice as regularly as I would like. Thank you so much again, and I hope to see some of you again in the future!
Enjoy a series of outdoor embodiment yoga classes (suitable for beginners and those with yoga experience!)
Yoga in Riley Park will begin on Saturday, Sept 12th 2020 and will continue on every Wednesday & Saturday until it snows!
*Social distancing measures will be ensured and adhered to as per COVID-19 regulations. Participants will be capped at 50 people as per COVID-19 regulations.
What is embodiment yoga?
Embodiment yoga uses a combination of yin, vinyasa, restorative, meditation and breath work to support the student in coming home to their body. Classes are supportive, gentle & nurturing. Each practice will be inspired by an element.
Earth- A grounding practice that invites a sense of stability and calmness. Engaging in this practice in an outdoor environment enhances the experience of the earth element.An earth practice may include standing & stabilizing postures.
Water-A practice that enables you to let go, and to flow with movement & mindful transitions. A "moving meditation". A water practice places the individual in touch with their emotional body & nurtures creativity.
Fire- The fire element is all about transformation and resilience. A fire practice nurtures a sense of self-esteem, strength and purpose. A fire practice may include back bends, core engagement & twists.
Air- An air practice is nurturing for our heart chakra. An air practice may include balancing postures, inversions and heart openers. The air element encourages the student to feel compassion & love for self and for others.
Ether- The ether element builds our intuition and connection with the universe. This practice may include balancing, seated postures and inversions. Meditation is also a key aspect of an ether inspired practice.
Who is teaching the practice?
Classes will be provided by a Registered Yoga Teacher (Nora Heighton). Read more about Nora below:
"I came to yoga later in life. I was drawn to yoga as a means of expression, joyful movement and cultivating mindfulness. Yoga has deepened my relationship with myself and my body. I spent many years feeling disconnected from my body. I recovered from an eating disorder when I was very young. It took time for me to reconnect to my body, and to understand it's signals. Yoga has only helped more with this process. ⁠I'm a Registered Dietitian with a passion for working with individuals who are struggling with eating disorders. I have started my own business recently "ED Freedom Nutrition & Yoga" which allows me to use both my skills as a dietitian & a yoga teacher to help individuals along their recovery process. My heart is truly dedicated to this work, and I enjoy being able to contribute to the lives of others in a meaningful way. ⁠My favorite yoga to practice is restorative yoga. I completed my yoga teacher training (RYT-200 HR) with Mandorla Yoga Institute in Calgary, AB, where I was trained in trauma informed, embodiment yoga practice. I love to teach in a way that integrates meditation, moments of reflection, and modifications to support my students."⁠
Find me on Instagram @ed_freedom_rd
About Riley Park: Riley Park is a beautiful destination park in northwest Calgary within walking distance from the Kensington shopping district. The park contains a cricket pitch, wading pool and the Senator Patrick Burns Memorial Rock Garden. Washrooms are available.
Class will be located in the NW Greenspace (past the wading pool, NW corner close to SAIT). For a park map, please click the link below:
https://www.calgary.ca/csps/parks/lo cations/nw-parks/riley-park.html
Parking: is available on the street, and behind SAIT.
Outdoor Yoga FAQs
How much should I donate?
A $5-$20 donation is suggested. You can donate online through Eventbrite or by e-transfer to heighton.nora@gmail.com . Cash will not be accepted on site this year.
What do I need to bring?
Please bring a yoga mat, hat, sunscreen, water, a yoga blanket and any other props you may desire, and a small towel.
Where do I go in the park?
You will head to the NW Greenspace! This space is up past the wading pool and behind SAIT. There will be a sign for "Freedom Yoga" to guide your way! See the site map for more info.
Do I need to have done yoga before?
No! Beginners are welcome! If you have any accessibility or injury concerns, please email Nora ahead of time so she can be aware of modifications that may need to be made in class. heighton.nora @gmail.com
Can I bring my dog?
Dogs are welcome in the park on a leash! They may however be a distraction from your yoga experience. We need to ensure your safety & the safety of others during yoga. It is recommended to leave your dog at home, or bring a friend that can take them for a walk while you enjoy yoga!
Can I bring my kids?
This yoga experience is not specifically designed for children. However, you may bring your kids if you feel they would benefit from the experience with your guidance. Children under 18 must be accompanied by an adult.
What kind of yoga will we be doing?
Embodiment yoga uses a combination of yin, vinyasa, restorative, meditation and breathwork to support the student in coming home to their body, and embracing who they really are.
Each week will be unique experience. Practice will be inspired by the elements: earth, water, fire, air, & ether.
What is the weather policy?
The class may be canceled up to 1 hour before. Please join the Facebook Event for up to date information. You can find the Facebook Event Group here: https://www.facebook.com/groups/607578839947126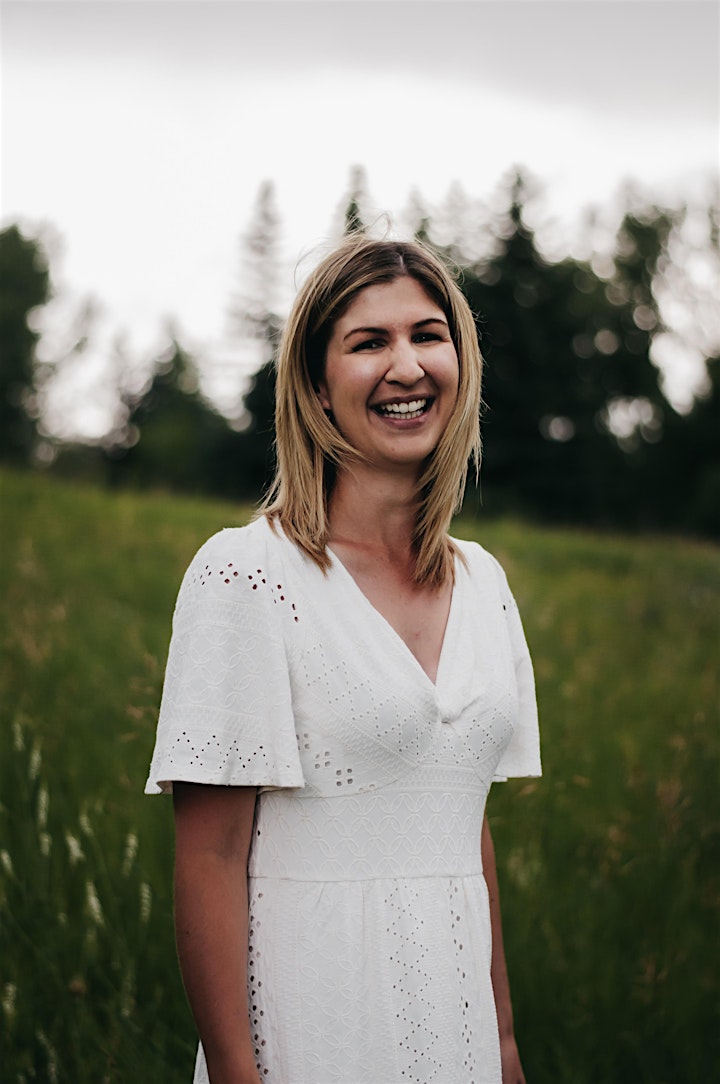 Nora Heighton, RD RYT
I am so looking forward to sharing some beautiful yoga practices with you in Riley Park!