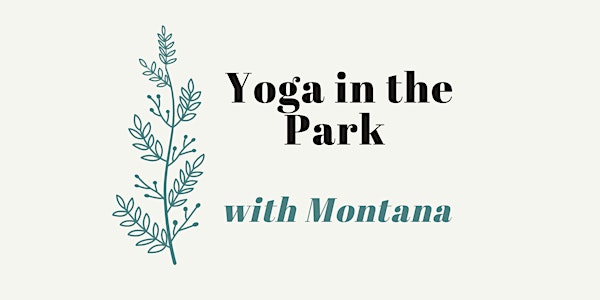 Yoga in the Park ✨ Flow & Restore at Bickford Park with Montana
Allow the outdoors to be part of your practice as you join with fellow community members through a soothing & energizing flow ~ all welcome!
When and where
Location
Bickford Park 400 Grace Street Toronto, ON M6G 3A9 Canada
Refund Policy
Refunds up to 1 day before event
Eventbrite's fee is nonrefundable.
About this event
Allow the outdoors to be part of your practice as you join with fellow community members through an energizing flow that will culminate in restorative postures to lull you into a blissful savasana.
Flow & Restore park yoga classes include a strong focus on the power of breath awareness paired with standing and seated postures, backbends, balance postures and hip openers.
Kind words | Testimonials:
I love Montana's classes! They are a perfect balance of calming/grounding, stretching, active portion, and mindfulness. I especially love Montana's approach that offers multiple suggestions for every pose to emphasize personalization and checking in with your own body. A great connection of mind, body and spirit. 110% recommend! ❤ - RM
Montana's classes are a perfect balance of exercise and meditation. All positions are explained clearly and concisely with helpful feedback when needed. I've left every class so far feeling more connected with my body, breath and the world around me. I will definitely be returning for classes as often as possible. - SK
I've been to many park yoga classes with different instructors and now I only keep my eye out for when Montana is teaching next. There is a feeling of peace and centred-ness I feel within my body after a good yoga session. I don't always get that with every instructor, but Montana always delivers :) -ML
These classes are taught by Integrative Wellness Educator & Yoga + Meditation teacher, Montana Skurka.
Montana works in the community as a Yoga & Meditation Teacher and Integrative Wellness Educator, with a focus on providing individuals with a holistic approach to mental health and wellbeing. She is dedicated to helping others navigate their journey to health and wellness through mindful movement and group facilitation.
Montana is passionate about providing her students with a safe and friendly space to access their own healing potential. She speaks out about her personal struggles with chronic health challenges and advocates for an integrative approach to physical and mental health through her speaking and writing. Learn more about her services and get in touch through her website & IG 🤗