Join The Women's Centre of Halton and Laura Parro, a certified yoga instructor, for an hour of rejuvenating and mindful morning yoga.
About this event
We are grateful that Laura is volunteering her time to offer this amazing event free of charge. However, donations to The Women's Centre are welcome and always appreciated.
We will meet at Milton Community Sports Park near the red gazebo (indicated by the arrow in the aerial photo below). We ask that everyone bring their own yoga mat or blanket and water bottle. Masks are not required since all participants will be spaced out to maintain social distancing, but feel free to wear one if you wish.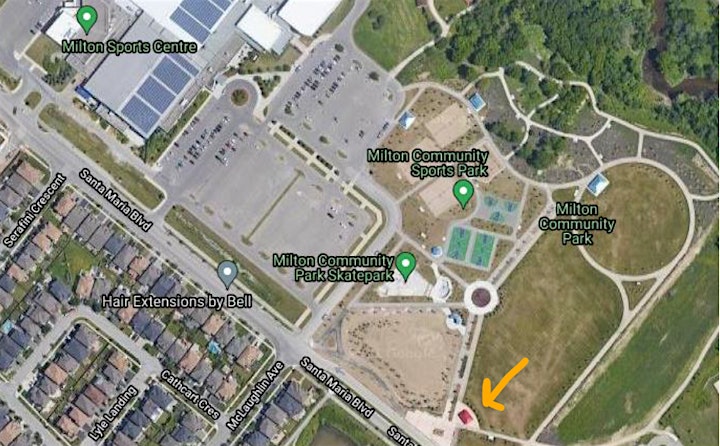 Read Laura's bio below:
Laura Parro is a recent graduate of Inye Yoga's 200-hour Teacher Training program. Through the application of movement, breathwork, and meditative practices, Laura has persevered to overcome a number of difficult situations in her own life, and now inspires others through her skillful sequences and meaningfully-themed classes.
Whether you are a first-time student or a seasoned practitioner, Laura has the ability to modify instruction to meet the needs of each and every student. She invites you to practice at a comfortable pace that allows you to feel the sensation and benefits of each pose. Laura's encouraging words and consistent attention keep you feeling safe and at ease as you strengthen your inner and outer self.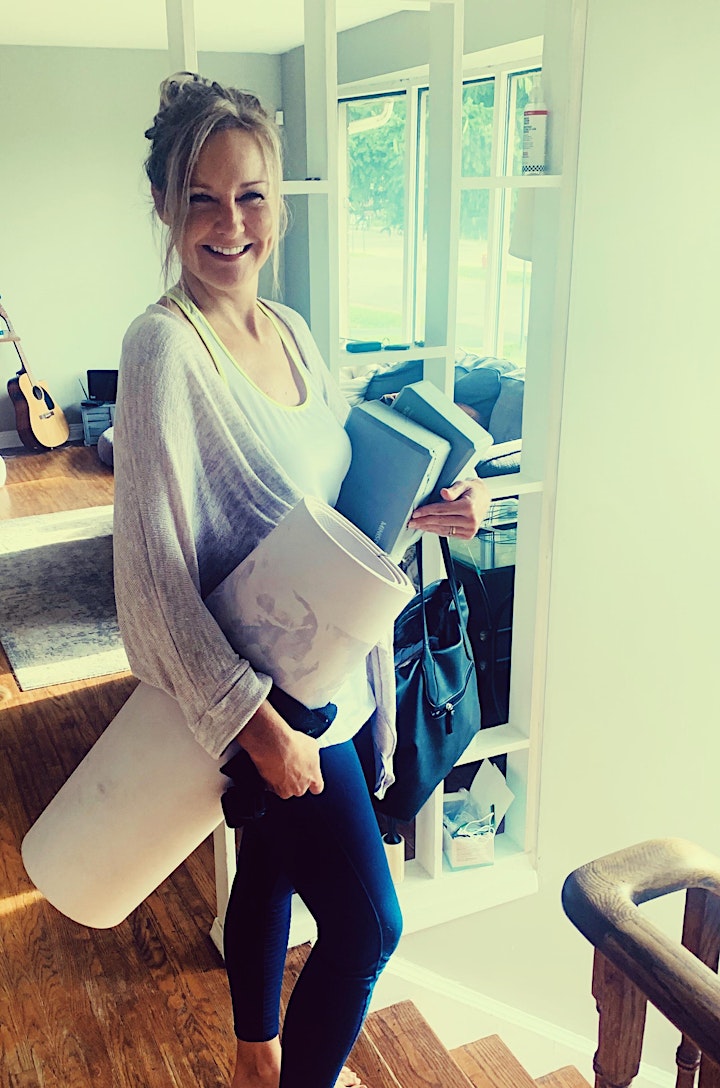 Organizer of Yoga in the Park