Description
YOGA & MENTAL HEALTH

Yoga is the science of the self. We turn our attention- our awareness within to understand ourselves because how we relate to ourselves will impact how we relate to others.

Today we are more stimulated than ever before in history. Our attention is continuously occupied. On top of it all we have to work, we have family obligations, political and economic pressures… When do we take the time to focus on ourselves?

Join us Tuesday December 13th for our discussion on how to reduce stress and tension in our lives. We'll explore simple techniques to help release tension and we'll talk about how we can bring meaningful lasting changes into our lives by identifying our habits and our thought patterns.


PLEASE BRING YOUR OWN YOGA MATS!


Yoga Instructor: Siri Gopal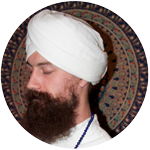 Siri Gopal's spiritual journey began in 2011 at the age of 22. He had reached a state where he was so disconnected with his body that he didn't even realize he had developed scoliosis. He explains how he was unmotivated, apathetic and was becoming very depressed. At the time, he was studying Business Commerce at Carlton University but still felt that something was missing. Finally, in 2012 without knowing where it would lead him Siri Gopal made the decision to take a year off school and enrolled in a Hatha Yoga Teachers Training program at Chrysalis Yoga. Since then, Siri Gopal has been leading workshops and classes on kundalini yoga at Waves of Meaning in Burlington, ON.
Workshop Organizers: Maneet Chahal & Jasmeet Chagger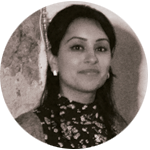 Maneet Chahal is a registered nurse working in the community mental health sector in the Region of Peel. When she isn't on the front lines helping clients, Maneet is working on graduate education in the Masters of Nursing program at McMaster University.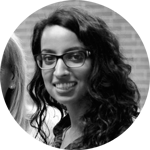 Jasmeet Chagger is also a registered nurse working in the community mental health sector in the Region of Peel. She has prior experience working with Supportive Housing in Peel and the Centre for Addiction & Mental Health. Jasmeet has also started her Masters of Nursing Education at McMaster University this year.
---
This is a free event. Spots are limited. RSVP to reserve your spot.

Photographs and Video Footage will be taken.

Parking is free after 6pm at:


Rose Theatre Brampton (2 min walk)
1 Theatre Lane, Brampton, ON L6V 0A3
(905) 874-2800
City of Brampton Garage (5 min walk)
2 Wellington Street West
West Tower Garage (5 min walk)
41 George Street South
IF YOU CAN'T MAKE IT AFTER ALL
LAB B is a non-profit organization that strives to provide great events for the benefit of the community. These events are regularly free, and therefore spots can fill up fast. Be sure to open up your spot if you can't use it. In other words, If you RSVP and are unable to make the event, please cancel your reservation or notify us at create@lab-b.ca


By rsvping for this event you are also opting into receiving
LAB B's occasional monthly e-newsletter. You may unsubscribe from it at any time.