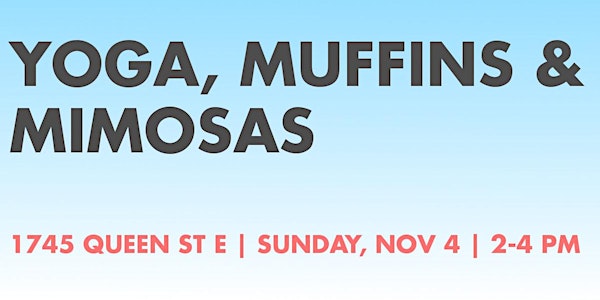 Yoga Muffins and Mimosas
When and where
Location
1745 Queen Street East Toronto, ON M4L 6S5 Canada
Description
Enjoy a blissful afternoon of food, drink and yoga on Sunday, November 4th, 2018 from 2pm – 4pm.
Tickets include:
A 60 minute yoga class suitable for all levels – from first timer to experts alike
All food and drink for the event – including (of course) muffins and mimosas
A professional posture assessment at the Flourish Chiropractic Posture Station
Join us on Sunday for this fun, community event for a good cause!
Floor space is limited, so grab your tickets right away because this will sell out.
Event proceeds benefit Nellie's-Shelter, Education and Advocacy for women and children.
Sponsored by Flourish Chiropractic Studio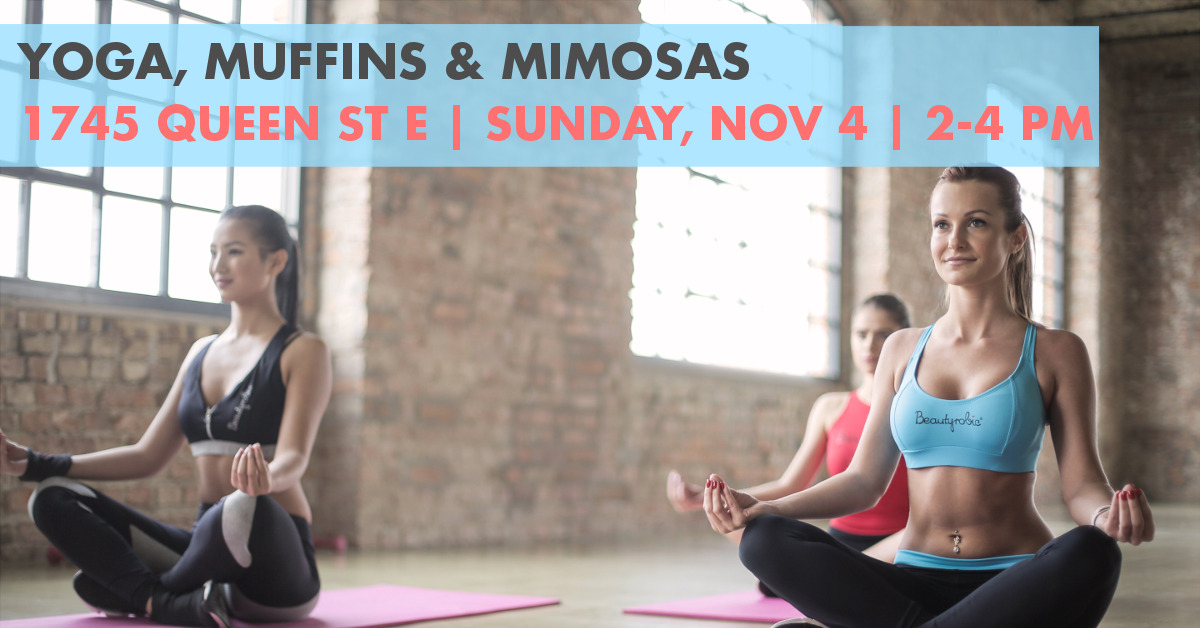 Flourish Chiropractic Studio is an East York based chiropractic clinic. The approach applied at Flourish Chiropractic Studio is to address diminished function within the nervous system, which can be responsible for pain, headaches, low energy levels, poor immune function, hormone imbalances and other symptoms. Using low force, scientifically validated techniques that are designed to remove the "blockages" in your nervous system we re-enable and encourage the body's natural ability to heal. Learn more at flourishchiropractic.ca
Nellie's Shelter has been selected as this year's recipient of all Yoga, Muffins & Mimosas admission fees. Nellie's offers programs and services for women and children who have and are experiencing oppressions such as violence, poverty and homelessness. Learn more at nellies.org
Questions? Contact biljana@flourishchiropractic.ca