Description
DATE CHANGE !!!!
Hello beautiful people :)
Due to the rain we will have to postpone the event for August 31st at 10am.
Sound healing instuments cannot be played in the rain and it is very important to us that you have the best experience possible !
Please exceot our humblest apologies !
ANASA
Just Breathe
AUGUST 31st 2019
MARK YOUR CALENDARS

SLIP AWAY & UNITE WITH NATURES ELEMENTS
AWAKEN THE SENSES & THE BEAUTY WITHIN TO THE STILLNESS THAT ALREADY EXISTS.
Dina G founder of ANASA will lead the yoga session accompanied by Chris Dimo who will take you on an amazing journey with the soothing sounds of Tibetan Bowls, Bells, Chimes and an extended variety of healing instruments. Tony Plata of Restore Massage clinic will intuitavely massage and ease you into a deep state of relaxation.
THE EVENT WILL BE HOSTED ON A BEAUTIFUL PRIVATE WATERFRONT RESIDENCE LOCATED IN DORVAL !
ARRIVAL TIME: 930am
**Group of 3 or more receive $5 rebate**
***Add a massage to your experience***
15 MINS WATERFRONT MASSAGE
CHOICE OF MASSOTHERPIST:
Tony Plata Holistic deep tissue massage
Restore massage clinic
Chris Dimo Reiki, sound healing massage
Couples packages available
***Add a complimentary private consultation with our wonderful Master NLP Life Coach Velcia Scott :) **
APPOINTMENTS OPTIONS:
11:50pm , 12:10pm ,12:15pm , 12:20 pm, 12:25pm, 12:45 pm
*** (PLEASE NOTE spaces are limited and sell out fast) ***
***YOGA CLASS STARTS AT 10AM SHARP***
After the class, visit our Chill Zone for Refreshments & yummy snacks :)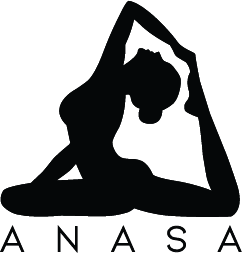 "SILENCE THE NOISE & LISTEN TO THE BREATH OF THE EARTH"
Dina G
FAQs
We would like to ensure that you have the best experience possible!!
If you have any health issues, questions or concerns contact:
Dina G :514-231-4772 or
Email- anasayoga1@gmail.com
Velcia Scott:514-979-1900
Email- info@velciascott.com

Be sure to include your name .
What to bring to facilitate the positions & enhance your comfort:
Yoga mat, yoga belt, blanket, pillows, blocks, whatever makes you super-comfy on your mat! We will have some extra props & so on however it's always best to bring your own:)