Description
From March 30 to April 1st 2018, Le Germain Hotel Toronto Mercer invites you to join us for our Wellness Weekend.
Join us as we dive deeply into a transformational yoga and mindful movement experience. Spend your free time embracing the magical energy of healing and nature, right within the city.
Prepare your body for the shift in Spring season as Laura and Tyler support you in your wellness journey to find the balance of health and mindfulness, while living in the city.
Treat yourself to the most important gift – a well rested and restored soul!
Here's what's in store:
Two night's accommodation

2 dinners and 2 breakfasts

Mindfulness and meditation

1 or 2 daily workouts and mobility

Inspirational and informative health and wellbeing workshops

Individual nutrition and fitness assessments

Culinary experiences and artfully crafted vegan and vegetarian meals approved by Laura De Sanctis (Lululemon Ambassador)

Daily fitness classes led by Tyler Sarry (Lululemon Ambassador)

Complimentary WiFi

Access to a well-equiped gym

No set checkout time*: leave your room whenever you want!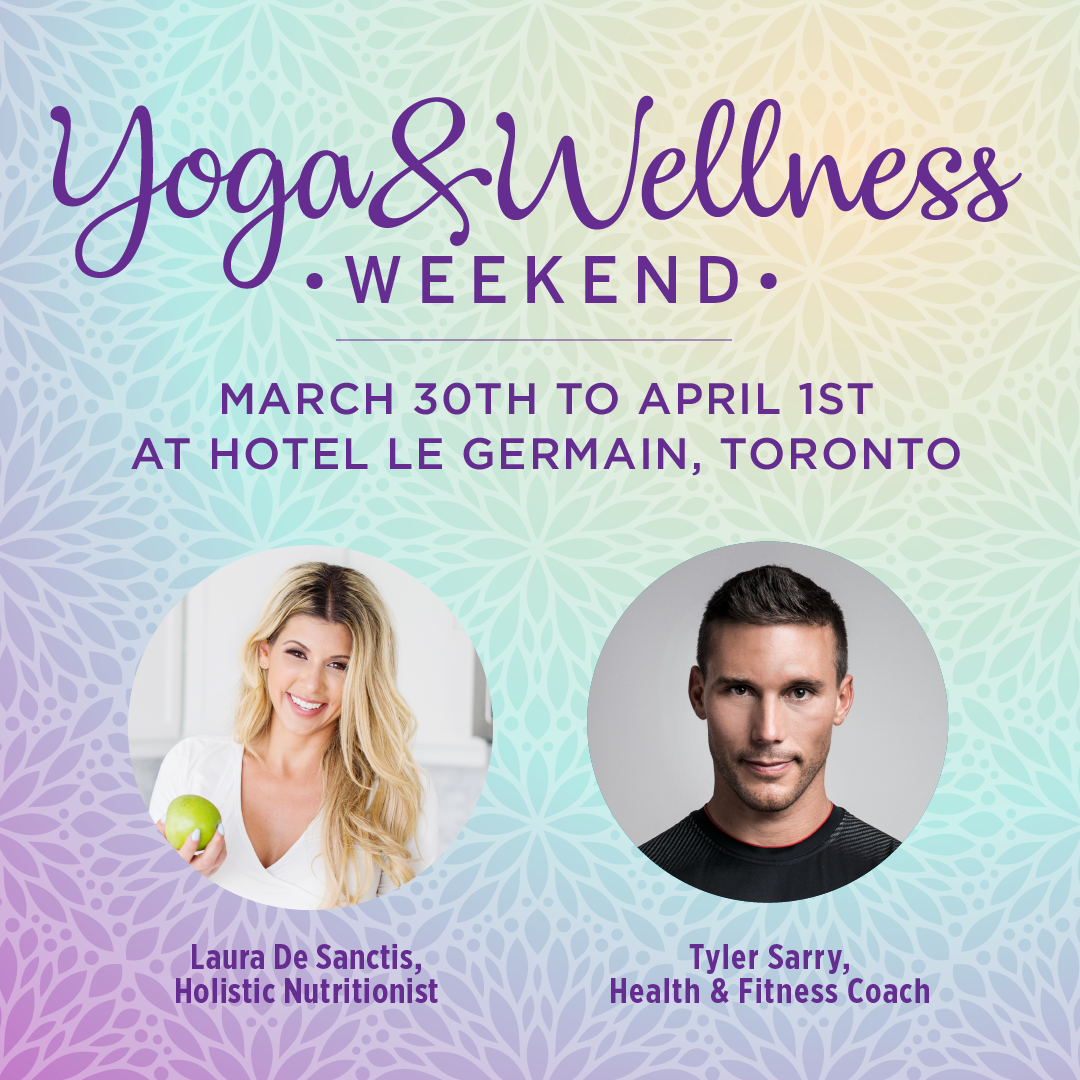 Subject to change without notice. Certain conditions apply. *Subject to availability.
*Minimum of 10 participants must be registered.
For more information or to register visit:
http://www.legermainhotels.com/en/torontomercer/offers/119/yoga-wellness-weekend
LE GERMAIN HOTEL TORONTO MERCER 30, MERCER STREET, TORONTO (ONTARIO) M5V 1H3
RESERVATIONS@GERMAINTORONTO.COM CANADA 416-345-9500
TOLL-FREE RESERVATIONS +1 866 345-9501