Description
CALLING ALL CONSCIOUS BEINGS

Witness as Yoga History is Being Made; Re-Discover and Re-Connect to the Source of Yoga In a Groundbreaking Way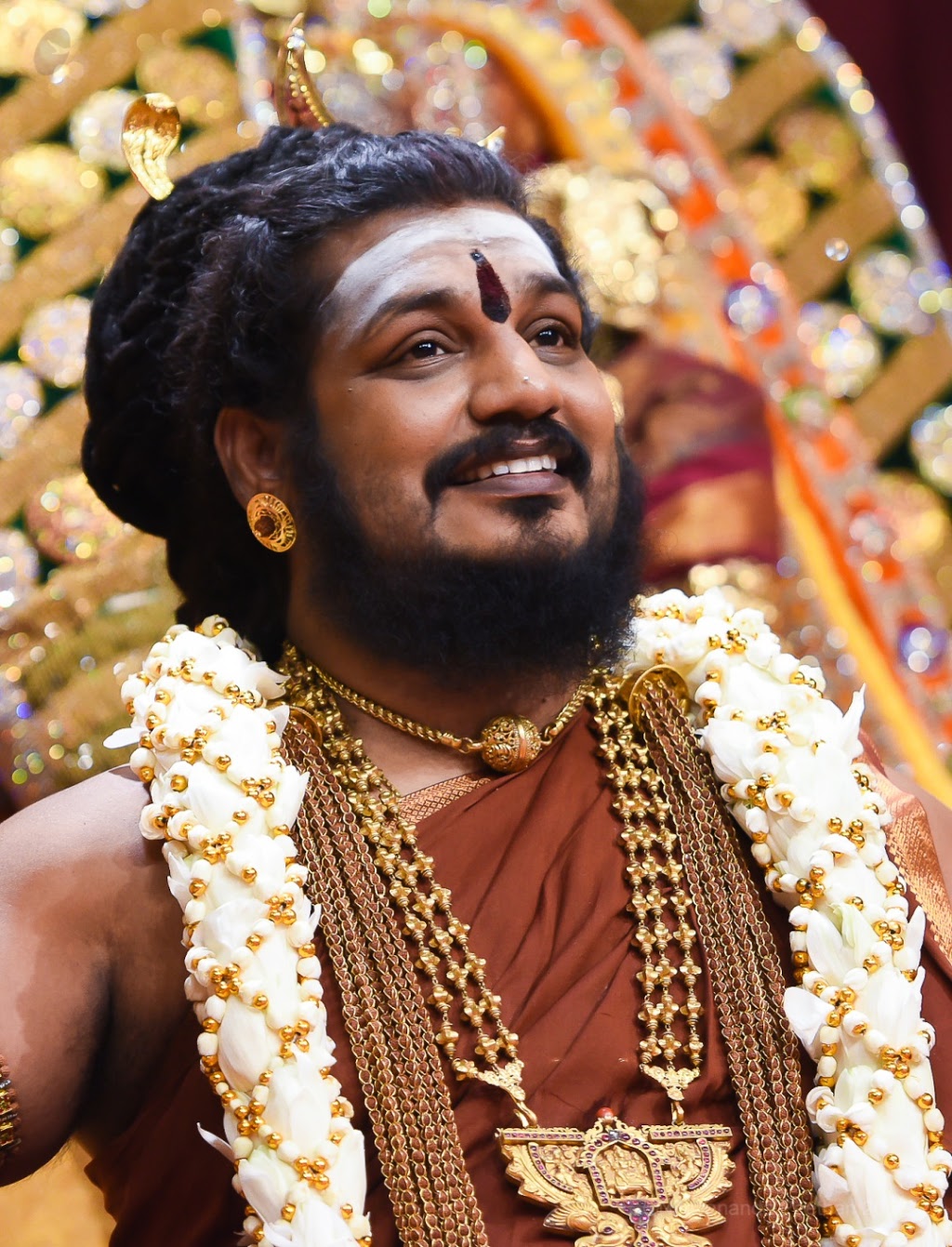 Nithyananda Yoga is on World Tour!
Coming through North America this November...
FREE event for anyone that wants to have a CONSCIOUS BREAKTHROUGH! Whether or not you practice yoga, if you want to celebrate life, this event is for YOU!

Experience the benefits of yoga in a groundbreaking way: through the revival of the Source of yoga, ancient scriptures and the incredible powers of the 3rd eye!
---
"Modern day" Yoga has lost its roots.

Although it's one of the fastest growing industries in North America, its growth has come at a price.
Despite all of the noise in the yoga community, there are still tons of spiritual seekers craving to experience yoga in its purest form. That's what this event is all about. To reconnect you with the traditional roots of Yoga, which have been distorted, lost, and manipulated.
Knowing this knowledge will upgrade your practice, your ability to share with others, and most importantly - your own Consciousness.
---
Now Enlightened Avatar and Incarnation, Paramahamsa Nithyananda is reviving the MOST authentic forms of yoga by collecting, preserving and translating the very source texts where yoga originated from: ancient Sanskrit palm leaves being discovered throughout India that contain the origins and secrets of yoga as revealed by Sadashiva Himself.
Ancient scriptures recently revived are revealing two incredible forms of authentic yoga: Shivastambha yoga (yoga on the pole) and Kundalini Rajju yoga (yoga on the rope).

And tThese practices are some of the most important discoveries to awaken the kundalini shakti and elevate an individual to experience higher states of consciousness.
Beginning on November 10th for the FIRST TIME EVER, we will be introducing these ancient yogic practices to the Western world and YOU can be a part of this historical event.
---
What You Will Experience...

Origins of Yoga - The Source of yoga has been discovered! Hidden within ancient palm leaf scripts, thousands of pramanas, or evidences, have finally been translated and compiled which reveal the yogic sciences humanity once lived...

Authentic Yoga as per the Agamas - Witness a demonstration of two breakthrough yoga practices from the ancient scriptures: Shivastambha Yoga (yoga on the pole) and Kundalini Rajju Yoga (yoga on the rope)...

See extroardinary yogis whose Third Eye is awakened - Witness demonstrations of extroardinary traditional yogic powers, Reading, drawing and walking will all be performed while blindfolded...

Remote Viewing - By bringing awareness on a distant person, object or location its details will be revealed...

Body Scanning - Yogis will be able to look through the the density of the physical body, revealing diseases/disorders and simultaneously healing the body...

Akashic Reading - Balasanths (child monks) initiated into reading the cosmic archives will be available to give free readings to participants, answering any question past, present, or future.

Learn about the Vedic tradition, Hinduism, Agamas, and more!
---
Some videos to give you a glimpse!
Should I Open my Third Eye?
https://www.youtube.com/watch?v=YxA9Xh37AmY&t=3s
Detoxify Your Third Eye from Fluoride, Neuro Toxins
https://www.youtube.com/watch?v=s365RLpMq3U&t=136s
VIDEO: What Is Authentic Yoga Really...?
VIDEO: First Guinness World Record for the Largest Mallakhamba (Shivastanbha or pole yoga) and the Largest Rope Yoga Lesson
VIDEO : Science Of Opening Third Eye Available Now
More in depth information on the event
FAQs
Are there ID or minimum age requirements to enter the event?
ID may be required on request. Persons under the age of 18 must be accompanied by their parents.
How can I contact the organiser with any questions?
Sri Nithya Dridhananda | 1-714-618-0071 | sri.dridha@innerawakening.org
Do I have to bring my printed ticket to the event?
Please bring a printed bar code copy of the ticket or E-ticket
Is it ok if the name on my ticket or registration doesn't match the person who attends?
No, the attendee must be the person who has registered. Each person must register separately.
Do I have to bring anything?
If you would like, you can bring your own water and notebook!