"You had me at hello!" The Art and Craft of Invitation and Introduction
Description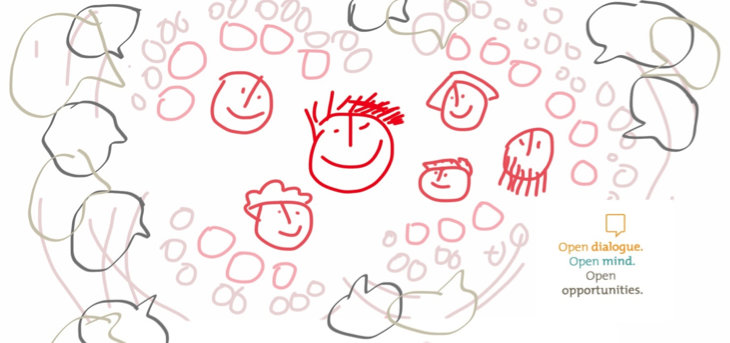 "You had me at hello!" What happens if we look closely at one part of the BIG idea that inclusion is? Aaron Johannes and Shelley Nessman, Spectrum Consulting. Collaborative: Learning, Research, Press.
In this workshop, join Shelley Nessman and Aaron Johannes from Spectrum Consulting, as we "meet" each other and talk about initial experiences of belonging and opportunities for network development that we can prepare for. Using plain language, art and dialogue we will sort out ideas of community as the people we are part of, from the idea of community as place we go to. Places can be welcoming, but only people who know us can really welcome and include us.
This is our first workshop in Toronto and we are excited to be supported in our visit by Inclusion Press and Potluck Projects Consulting. You can find out more about various Spectrum Consulting projects on the www.101friends.ca website. This workshop is the result of some thinking through about inclusion and the opportunties in person centred planning, with David Wetherow, and groups of self advocates, families, friends and staff. Shelley and Aaron teach PATH as an exemplary form of person centred planning in B.C. where she is an acclaimed expert in civic engagement and a champion of the InCommon.tv story project and site. Aaron is a graphic facilitator and researcher, as well as a parent and foster parent to people with disabilities. Last year they received a B.C. Ideas award in community living innovations to provide community mapping with self advocate co-facilators and in 2012 Spectrum received the "Big Picture" award from local agencies in Greater Vancouver for our history of person centred practices. Their books are found at Inclusion.com and on the www.spectrumpress.ca website.
The excitement continues! This workshop goes from 10 - 12:30. Feel free to plan your own local lunch and stay on to meet folks from Adapt from India, 2 p.m. - 4 p.m..