Description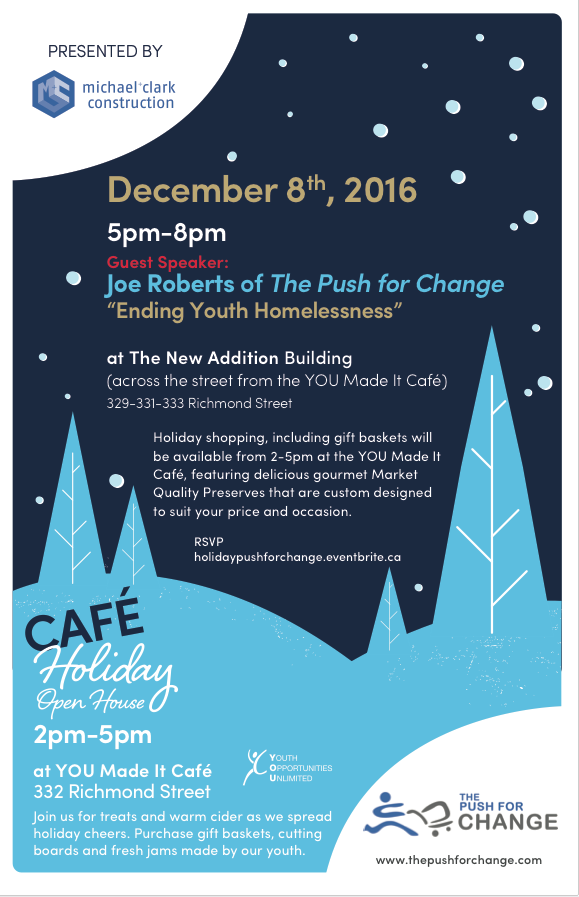 ---
We're opening our doors and welcoming all to our Holiday Open House on the 8th of December, 2016 from 2 to 5pm PM at the YOU Made It Café (332 Richmond St at York).
After the Open House, we have the Push for Change event just across the street. An inspiring talk awaits you by Joe Roberts, about ending Youth Homelessness as well as an impressive collection of silent auction prizes to be won. Half of the proceeds raised will go to the New Addition Campaign and to The Push For Change.
Learn more about The Push for Change and Joe Roberts.