You Should be Interested in Your Health!

Wednesday, 17 September 2014 from 6:30 PM to 8:30 PM (EDT)
Event Details
You Put WHAT In My Mouth?
The author of 7 Steps to Dental Health and his medical contributors will be present to discuss the dental health and answer your questions and concerns this coming Wednesady.

We go to the dentist and trust that as a professional he/she will look out for our health.  There are many ways his/her dentistry can harm your body with hidden toxins, electric currents and low grade infections that can spread throughout the body.  Some dental procedures can cause health problems as diverse as Parkinson's to Diabetes (among many). 
Make yourself knowledgeable so you can avoid the pitfalls and make better choices for yourself and your family. We will explore "Causes of Poor Dental Health" and daily dental hygiene routine to maintain a good dental health.
SPONSOR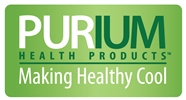 You can download a flyer at:
http://maxharoon.org/doc/2014sep17_event.pdf
 You can download the map and direction at:
http://maxharoon.org/doc/2014sep17_map.pdf
When & Where

Canadian Academy of Therapeutic Arts (CATA)
120 Newkirk Road
Unit 12
Richmond Hill, Ontario L4C 9S7


Wednesday, 17 September 2014 from 6:30 PM to 8:30 PM (EDT)
Add to my calendar
Organizer
Max Haroon, a social entrepreneur and an author is a retired IT and e-Marketing specialist, is the founder of the Society of Internet Professionals, www.sipgroup.org, Life Transformation Institute www.Life-Transformation-Institute.org. and Authors Collaboration Marketing Group  He evangelizes leveraging the Internet and is a notable speakerat conferences and symposiums. Since 1985 Max has hosted many social and educational events including workshops and conferences and authors numerous publication on various topics using print and online media. Web folio: http://www.maxharoon.org/ email:max@maxharoon.org