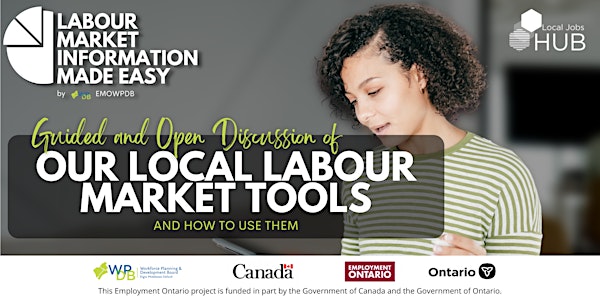 YOU TELL US: Our Local Labour Market Tools
You asked, we remembered. Now, YOU TELL US!
About this event
Thinking back to our first Labour Market Information Made Easy session, we had around 30 minutes of questions about how to use our tools. Our attendees wanted MORE INFORMATION, and we LOVE IT!
Our tools are for you, and we want them to serve our community. Hosted by Jessica Gowers, this session will have an outline of the different tools, but we're prepared to go off the rails! Ask questions as they come up, let's make it more of a discussion! Bombard us with your questions, uses, potentials, requests, and MORE.
All of our tools are available on our website: www.workforcedevelopment.ca
Let us know your questions in advance: https://docs.google.com/forms/d/e/1FAIpQLSe6rRsBia1Vox2bnSRXm1ssnSnXZ5vvHeRTx_ZLttrbxM9lUA/viewform?usp=sf_link