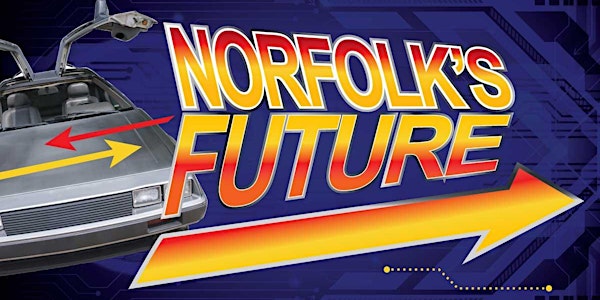 Young Professionals / Youth Round Table - Norfolk Economic Strategy Review
When and where
Location
Long Bar Room, Lighthouse Festival Theatre 247 Main Street Port Dover, ON N0A 1N0 Canada
Description
Norfolk County is reviewing its Economic Development Strategy. Community engagement is essential now. A report will be presented to Council in spring 2019. The development of a strategy is a process in which decisions are made about desired future results, how they will be accomplished, and how success is measured and communicated.
The Young Professionals / Youth Round Table will gather feedback from young professionals, youth and others about:
Strengths & Opportunities
Values & Readiness
Actions We Can Take
What is the purpose of the Round Tables? The Round Tables gather feedback from the community for the Economic Development Strategy Review. The scope of the review looks forward to 2024, in terms of visioning outcomes. The review focuses on recommendations that municipal government can directly implement, support or collaborate with other organizations to achieve. A final report will be presented in spring/summer 2019.
Why do you need input at Round Tables, if you have survey results? The surveys are opinions expressed by anonymous respondents. The role of the Round Tables will be to confirm and refine the findings of the surveys, and to drill more deeply into key issues.

How can participants prepare for the Round Table meetings? Participants can review the "Economic Scan – Statistics, Data and Trends" posted at https://www.norfolkbusiness.ca/strategic-advantages/young-round-table/.

What is the agenda? Participants will be grouped at tables of eight or less. There are three topics for discussion: (1) Strengths & Opportunities, (2) Values & Readiness, (3) Actions We Can Take. Participants review information from the survey findings then share their opinions and ideas. Participants will self-record their feedback on table paper. Groups rotate through each theme. Feedback is recorded in the interim report to the Project Oversight Team.
What successes in the past have been achieved by similar meetings? The previous Economic Development Strategy process used round table meetings and stakeholder consultations in similar formats to prepare strategic plans. Five years after the completion of the 2011 plan, 67% of recommendations were complete or underway, and 24% had challenges or others options were being explored, while 9% did not proceed.