yoUnlimited Soul Session | January 2017

Wednesday, 18 January 2017 from 7:00 PM to 9:00 PM (PST)
Event Details
Nourish your body, spirit and mind with The Soul Sessions
The Soul sessions is an evening of connection, learning and community at the Nourish. This intimate event features 3  inspirational women speakers talking about what body, mind and spirit means to them. Take some time to slow down, learn something new, have a conversation, and build connections in a meaningful way. In the words of Oriah Mountain Dreamer in the Invitation "It doesn't interest me what you do for a living.  I want to know what you ache for and if you dare to dream of meeting your heart's longing."
 - - - - - - - - - - - - - - - - - - -
January Speakers
Linda Hunter: Open Concept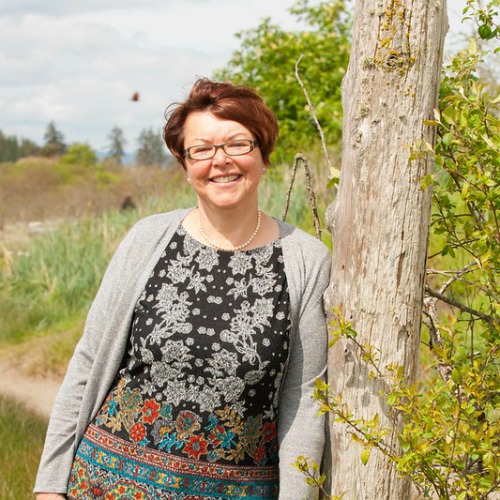 For years, Linda has aspired to walk a path of grace, choosing love over fear and recognizing that the present moment is all we have for sure. In her session, Linda explores the concept of 'being open' while presenting her thoughts and ideas around living with an open mind, an open heart, and an open table. She shares her journey, one that she has been filled with opportunity and adventure, created in part by living a life 'open to possibility'.
About Linda: Linda Hunter has spent more than 30 joy filled years as an independent writer and professional event planner, dedicated to service and open to possibility.  Since her arrival on Vancouver Island 21 years ago, she has gratefully shared her heart, her table, and her home with her husband, grown children and until recently, her parents.  She lives by the motto "We make a living by what we get, we make a life by what we give" coined by Winston Churchill.
Laureen Card: The Modern Heroine's Journey-Women Living Unlimited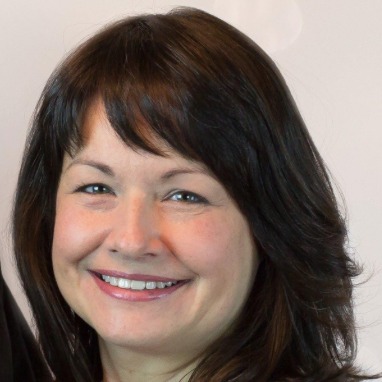 While doing her own deep personal work in her 40's, Laureen read The Heroine's Journey, and it changed how she viewed her life journey, her darkest moments in life, and gave her work deeper meaning.  The Heroine's Journey became a framework that Laureen used to "come home to herself", release old paradigms and limiting beliefs, and to bring her life into alignment with her inner essence and soul purposes.  Now living a life in alignment with her truest self, she has reclaimed her personal power, regained deep trust in herself, and has gained an invigorated desire to deconstruct the social constructs that keep women playing small.  In this talk, Laureen will share the lessons of The Heroine's Journey, the interconnection with shame, and the importance of women's circles, and how all of this ties in with the work she does as an Women's Empowerment Coach. In closing, Laureen will share a short meditative exercise for releasing limiting beliefs.
About Laureen: Laureen Nowlan-Card has been an active advocate for women, children and marginalized communities her whole adult life.  Her natural passion for advocacy led to a successful career as a Criminal Prosecutor for 20 years.  Three years ago she decided that she wanted to support women in a more proactive and personal way and became a certified Transformational Life Coach and then the first Canadian trained in Emotional Liberation Therapy (which she describes as Emotional Fitness). Laureen's clients benefit from the combined strengths of her keen analytical mind and her grounded sensitive nature.  Laureen believes deeply in supporting and uplifting women in life, business, and leadership.  Laureen believes that "we were never meant to do this all alone" and considers it an honour to be a "forklift" for other women to reach their greatness.  When she's not working, she may be found watching TED Talk videos, walking on the beach, dancing in her living room, playing or cuddling with her kids, doing yoga, or making pretty things on Canva.com.  
Jo Dumont: Trusting faith to pave the road to midlife reinvention
After a career ending injury I found myself grieving the loss of my career for two years, drifting through life, feeling very lost, and stuck in self pity. Eventually I realized that I had to let go of the dream and begin creating the change I needed in my life. With good friends, a 12 step recovery program, and faith I was able to find my way out of the despair and reinvent myself. Life is a journey and today I am enjoying the journey. 
About Jo: 
Jo is a 57 year old woman, who until a few short years ago had completed Grade 9 in her formal education. Today she is completing a Master of Arts degree in Leadership and excited to build her future. It is never too late to live your dreams.
When & Where

Nourish Kitchen & Cafe
225 Quebec Street
Victoria, BC V8V 1W2
Canada

Wednesday, 18 January 2017 from 7:00 PM to 9:00 PM (PST)
Add to my calendar
Organizer
On the surface yoUnlimited is conferences, events and workshops, but really it's thoughtfully created experiences where you can learn something new, connect with someone, or hear something that might change your life.
yoUnlimited is designed for women who want more connection and community in their life and want to find a place to do this, outside of the usual places you meet other women, like kid's school activities, work,  or your own school experience.  
The more you engage with yoUnlimited's offerings, the more women you'll connect with – and then you'll want to bring all your other girlfriends along to introduce them too!  You'll be meeting the kind of women you'll know 30 years from now.
Best of all you'll have the experience of being seen and heard by women who get you and care about who you are, and what you're doing.
Grab your girlfriend and join us today!  yoUnlimted.com