yoUnlimited Soul Session | July 2016

Wednesday, 20 July 2016 from 7:00 PM to 9:00 PM (PDT)
Event Details
Nourish your body, spirit and mind with The Soul Sessions
The Soul sessions is an evening of connection, learning and community at the Nourish. This intimate event features 3  inspirational women speakers talking about what body, mind and spirit means to them. Take some time to slow down, learn something new, have a conversation, and build connections in a meaningful way. In the words of Oriah Mountain Dreamer in the Invitation "It doesn't interest me what you do for a living.  I want to know what you ache for and if you dare to dream of meeting your heart's longing."
 - - - - - - - - - - - - - - - - - - -
July Speakers
Crysta Walski: No Less Than the Trees and the Stars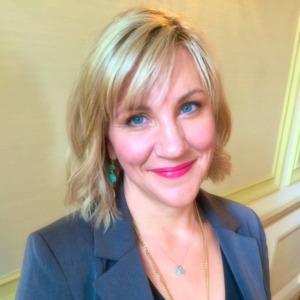 Crysta always knew she was going to be someone – but who?  Like many women, Crysta has struggled with Imposter Syndrome – the inability for high-achieving individuals to internalize their accomplishments and a persistent fear of being exposed as a "fraud".  Despite external evidence to the contrary, those exhibiting the syndrome remain convinced that they are frauds and do not deserve the success they have achieved. Proof of success is dismissed as luck, timing, or as a result of fooling others into thinking they are more intelligent and competent than they actually believe themselves to be. Crysta will share her story, her experiences and her learnings from a long and continuing journey of setting out to discover and embrace who she really is and to find her place in the world.
About Crysta Walski
Crysta is passionate in all that she does.  She is a mother, a daughter, a friend, a romantic, a dreamer, a boss, a yogi, a poet, and a little girl who set out to see the world and be somebody.  Crysta's day job is at the VP level overseeing Human Resources, Learning and Development and Communications for a consulting company.  In 2015, she earned her MA in Leadership at Royal Roads University focusing on the impact of strengths in the workplace.  In 2012, Crysta was a finalist for the BCHRMA "HR Professional of the Year" award.  Crysta loves travel and adventures as much as she loves sunbathing in her garden.  By the time of this Soul Session, her adventures for 2016 will have included a solo trip to New York City and a tipi camping trip in the Interior with her sons.  
Brooke Semple: An Abundance of Beauty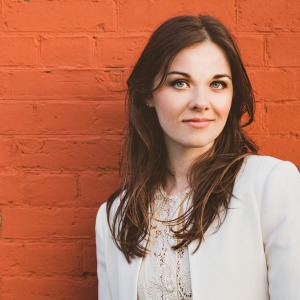 In this Soul Session talk, Brooke will explore the role that the creative process plays in the nourishment of our spirit. Inspired by the life of her grandmother, Brooke will talk about how inspiration, beauty and curiosity can change our state of being and our relationship to the world around us.
About Brooke Semple
Brooke Semple is a Victoria based designer and creative consultant whose work aims to balance beauty, simplicity and substance. She founded See/Saw Design in 2010 and since then has collaborated with numerous start-ups, award-winning authors and a wide range of creative entrepreneurs to develop meaningful brands and websites. She is the host of the design podcast See/Saw Sessions and the author of Fieldnotes, a bi-weekly newsletter for creative entrepreneurs. When she's not designing up a storm in her studio, you can find her puttering in her garden or at the potters wheel in a state of meditative bliss. Visit www.seesawdesign.ca.
Sarah Holmes de Castro: Fostering Resilience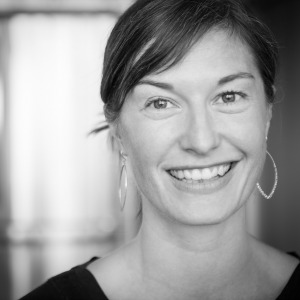 What does fostering 'resilience' mean in the wake of extreme trauma or the context of everyday stress? In what ways is our individual well-being shaped by the relationships and societal structures we live within? What role can a mind-body practice such as yoga have in creating greater harmony within our own physiology as well as in our relationships with those around us? In this presentation there'll be the opportunity to experience the language of Trauma-Sensitive Yoga as well as conversation around the role an embodied mindfulness practice such as yoga can have in supporting healing.
About Sarah Holmes de Castro
Sarah Holmes de Castro is a yoga teacher, yoga therapist, Director of Programs at Yoga Outreach, mother-of-two and a Trauma Center Trauma-Sensitive Yoga Facilitator (TCTSY-F). She has been offering yoga in diverse settings since 2004, including mental health teams, prisons, residential addiction treatment centres, corporations, women's transition houses and more. As a survivor of sexual assault, her interest in yoga sprang from a sudden loss of trust in her own body, beliefs and those around her. Recognizing the need for an embodied practice to support a move towards reconnection she embarked on a practice of yoga and is now glad to train other teachers and healthcare professionals in the practice of trauma-informed yoga as a pathway to recovery and resilience.
and building a thriving
Dena Carroll | Running & Connect
When & Where

Nourish Kitchen & Cafe
225 Quebec Street
Victoria, BC V8V 1W2
Canada

Wednesday, 20 July 2016 from 7:00 PM to 9:00 PM (PDT)
Add to my calendar
Organizer
On the surface yoUnlimited is conferences, events and workshops, but really it's thoughtfully created experiences where you can learn something new, connect with someone, or hear something that might change your life.
yoUnlimited is designed for women who want more connection and community in their life and want to find a place to do this, outside of the usual places you meet other women, like kid's school activities, work,  or your own school experience.  
The more you engage with yoUnlimited's offerings, the more women you'll connect with – and then you'll want to bring all your other girlfriends along to introduce them too!  You'll be meeting the kind of women you'll know 30 years from now.
Best of all you'll have the experience of being seen and heard by women who get you and care about who you are, and what you're doing.
Grab your girlfriend and join us today!  yoUnlimted.com
yoUnlimited Soul Session | July 2016