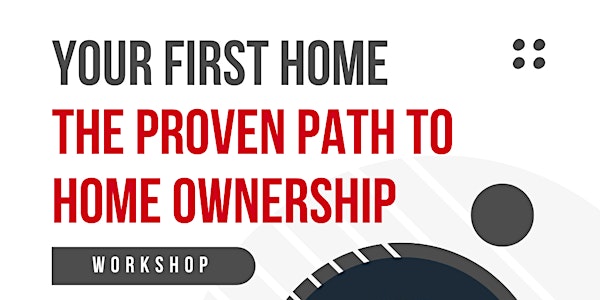 Your First Home: The Proven Path to Home Ownership Workshop
Let us show you how to buy your first home in any market - even this one!
By Keller Williams Inspire Real Estate Group
Date and time
Tue, Mar 28, 2023 3:00 PM - 4:00 PM PDT
About this event
There's something thrilling about firsts - the first time you ride a bike, share a kiss, or drive a car. The adventure of buying your first home is no less memorable. And like most journeys, you'll face challenges, learn new skills, and have novel experiences along the way.
Assembled from hundreds of interviews, in-depth research, and decades of experience, Your First Home: The Proven Path to Homeownership is your trusted guide.
Your First Home will help you:
Navigate the real estate buying process, from home search to closing day
Secure a real estate agent to advocate for you
Find a lender you can trust
Obtain the lowest interest rate and monthly payments
Identify a home that's right for you
Craft a winning offer
Negotiate with sellers
Settle into homeownership with style
Presented by Stacy Charron, CEO of Keller Mortgage Canada. Stacy has been a leader in the real estate community for 15+ years. She is a real estate investor and trainer, and will give first time buyers the knowledge to empower them with their first home purchase.
About the organizer
Real estate has experienced a seismic shift in a short amount of time, bringing our industry and your business into a new era. As the world has both inevitably and unexpectedly accelerated its journey to the digital space, fundamental challenges – from downward pressure on commissions to new dot-com competitors – are no longer distant concerns. They are here.
At Keller Williams, we are boldly facing and answering these challenges on your behalf as our singular focus.
Your sustained success and collective vision are what drives us, guides us, and gets us up every morning, now for four decades and counting. Be a part of the vision, gain a trusted partner to stand by your side, and let your business thrive.