Where like-minded people gather to evolve, elevate and expand!
About this event
If you are looking to expand your knowledge base and build your community, join us on the first Thursday of every month from 12:00-1:00 PM Mountain Time
Benefits of attending:
Each month we will bring you, two speakers, well versed in a variety of business topics to enhance growth and learning
Invest an hour in your greatest asset, you!
The opportunity to connect with other heart-centred business owners and individuals to grow your network and community.
It has never been this easy to participate you can join us on Zoom from anywhere!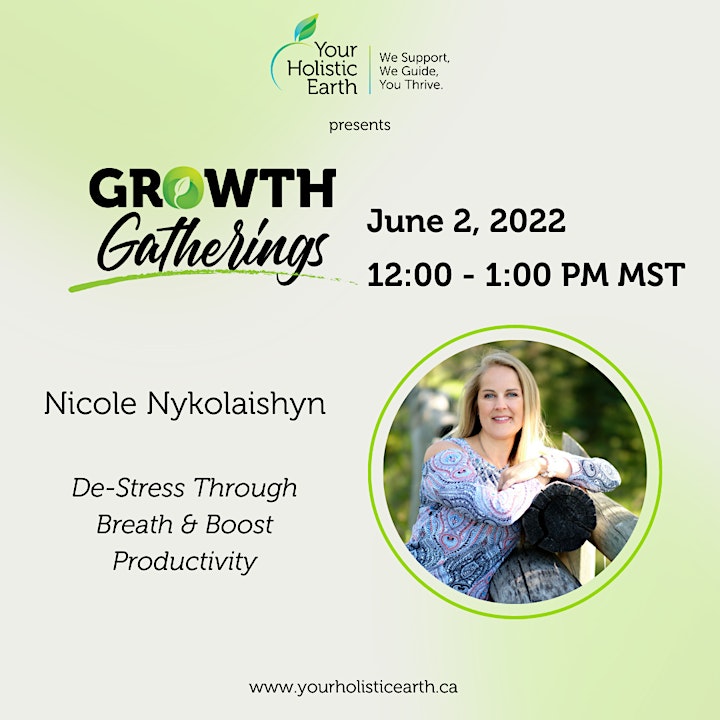 Nicole Nykolaishyn is a compassionate Breathwork Facilitator working with women running on autopilot, unaware of how stress is negatively affecting their life. She helps them be more resent, self-aware, and (re)connect back to themselves through the power of breath, so they can live a more peaceful, empowered, & purposeful life.
Nicole understands what it means to feel inadequate, stressed-out, emotionally overwhelmed, with immense inner turmoil while avoiding or disengaging from it all. Breathwork was the key to rebuilding her passion and purpose, and it was this personal life experience that helped her understand the impact it could have on women everywhere. Realizing breath is medicine and a natural healing tool, she shares this amazing experience with others, both in-person and online.
Nicole is a Certified Health Coach, a Meditation Instructor, a Conscious Connected Breathwork Facilitator, and an author of 2 best-selling collaborations who is on a mission to help women breathe connection and joy back into their life.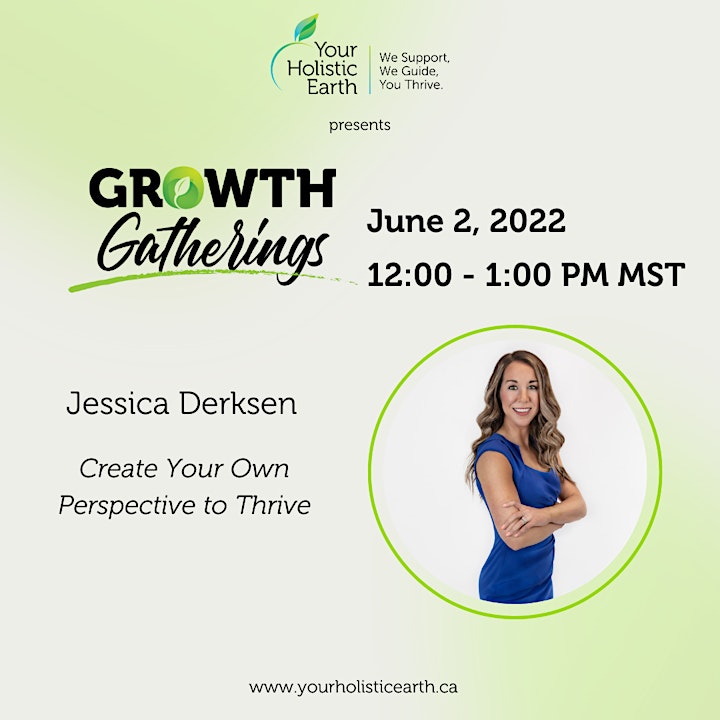 Jessica Derksen, founder of True To You Lifestyle. Jessica is a Transformational Speaker & Coach, facilitator, author, mentor to women in business and host of the True To You Podcast.
Jessica's purpose is to encourage, inspire and offer tools to help women empower themselves to be the hero of their own story while feeling incredible from the inside out. She focuses on mastering your habits, changing your thoughts, and rewriting your story to live your life on purpose. Jessica wants to show the world that we can all have the life of our dreams, and that it starts from within. Her motto is: If you want a different ending, tell a different story.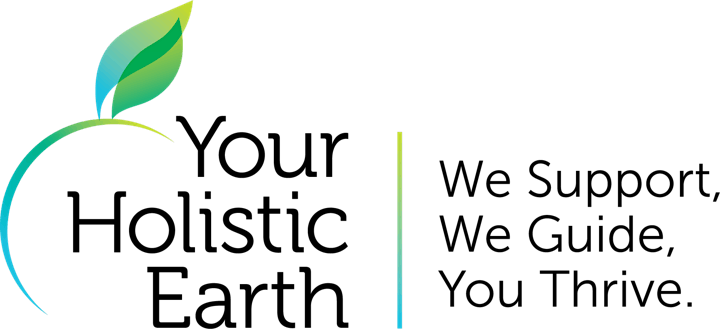 Your Holistic Earth Inc. is not responsible for any losses, liabilities, or damages. You agree to release Your Holistic Earth Inc. and its affiliates of any and all liability and responsibility from any and all losses. It is highly recommended to seek professional help or advice from experts according to their respective fields. The information delivered at this event is intended for educational and entertainment purposes only. The views and opinions expressed by the host and the guest do not reflect the views or opinions of Your Holistic Earth Inc. or its affiliates. You agree to use any of the content or information provided at your discretion and risk. Remember here at Your Holistic Earth Inc., we advocate that in your life, you have a choice.
Thank you