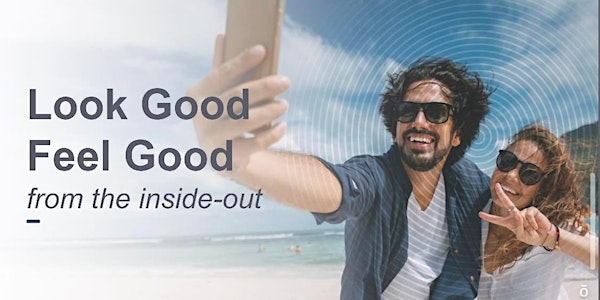 Multiple dates
Your Metabolism And Living Your Most Powerful Life
Are you sick & tired of feeling sick & Too much weight got you down? Glucose management a struggle? Brain fog affecting your everyday life?
Date and time
Starts on Wed, Jan 18, 2023 7:00 PM PST
About this event
Our metabolism influences your energy, weight, body composition, sleep, and even cognitive performance. Nutrition and metabolic support go hand in hand.
What does that mean for you? You can have more energy so you can keep up with your kids and social life, more stamina during the day (ditching the caffeine and curbing the cravings, thanks to your stabilized blood glucose and insulin response), improved endurance in your workout routine, and a clearer mind so you can crush it at work. Feel great and look great.
The MetaPWR program is the new system to optimize metabolic health on a cellular level and put more life into your years! You still have to make smart and healthy lifestyle decisions, but using MetaPWR products maximizes the effects of your healthy choices, making their impact go further than they would on their own.
Curb cravings, shave off a few extra pounds, have more sustained stamina and energy throughout your day and life—all in one system We are excited to share with you this revolutionary product line that targets metabolic health like NOTHING ELSE on the market! Our country - even the world is in a metabolic crisis and doTERRA has been working with physicians and scientists for over 5 years on a product that could really make a difference.
They have succeeded and have the science to prove it!
Join us to learn more and to decide if this product is right for you or someone you love ❤️
Please print off Class Handout